Say Band
It is the world's first Say Band.

There is something bothering you everyday when you wash your face.
That is what made you feel very unpleasant afterwards!?
That's right.. Sleeves never failed to get wet!

As a matter of fact, as it was considered to be such a natural phenomenon, it is highly likely that we have failed to recognize even our unpleasant feelings.

By the time when we dry the washed face with a soft towel to feel refreshed! We annoyingly feel damp sleeves from time to time, and when we are exposed to chilly wind outside a bathroom or when we lie in bed, the unpleasant feelings are even doubled.

Many salaried workers occasionally wash their faces in a dress shirt or brush their teeth in their office. At that time, the hemline of a jacket or a white shirt gets wet in most cases.

And if they are wearing a short-sleeved shirt, water flowing down the wrist reaches the elbow to drop down below a washstand.
It eventually wets the top of the feet, doesn't it?

Why don't you rush to a washstand and feel it right now?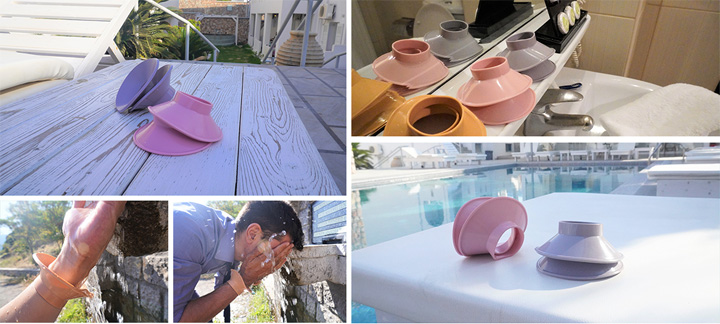 The Say Band was born after a total of 15 attempts.(Silicon pattern, 3D printing, silicon mold and etc.)