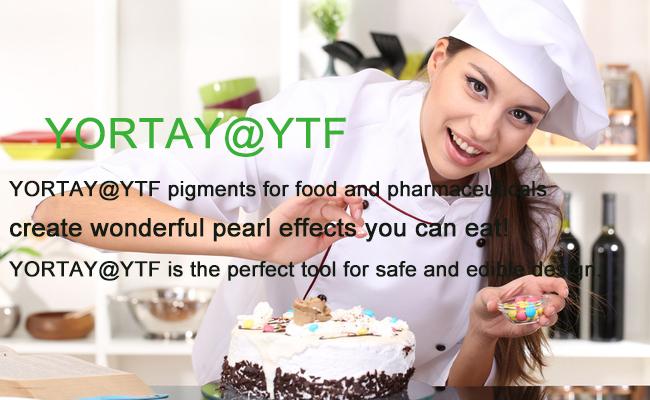 Product Introduction
YORTAY food grade pearl pigments are a type of food additive that is an edible pigment used to improve the appearance of foods. They are wildly used in the coloring of food decoration, beverages, pharmacy and cosmetics. They give food bright colors, promote people's appetite, and increase the secretion of digestive juice,which will facilitate people's digestion. It is an important sensory index of food.
The YORTAY pearl effect colors for food applications create eye-catching treats, from silver, gold, and interference effects to red and bronze hues – the colors have excellent stability and can be perfectly combined with other colorings. The application possibilities are virtually endless: sophisticated chocolates , tasty ice creams, cool drinks, candy, iridescent capsules, and many more.
Product Feature

Product Application
Chocolate
1.Mix pearl pigment with transparent syrup.
2.Coating in chocolate surface before the syrup dries.
3.Cooling and get the pearl effect.

Attention
Don't add the pearl pigment to the chocolate syrup.
It will lose the pearl effect, you can have a look of the experiment as follow.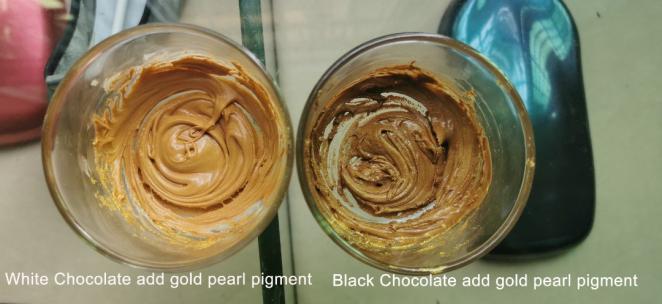 Candy and Cake Decoration
1.Make the same size sugar first.
2.Sprinkle pearl powder on the surface of the candy before it dries.
3.Cooling and get the pearl effect.
4.Use the pearl effect candy for cake decoration.

Pharmacy
Put the food-grade pearl pigment applied in pharmaceutical industry can get pearl effect and improve the value of medicine and capsule.

Customer Purchase Record
YORTAY food-grade series is our newly developed product. Although the YORTAY is the new filed for us, but our food-grade pigment has sell to all over the world. Here are some record of our customer order our YORTAY food-grade effect pigment as follow.