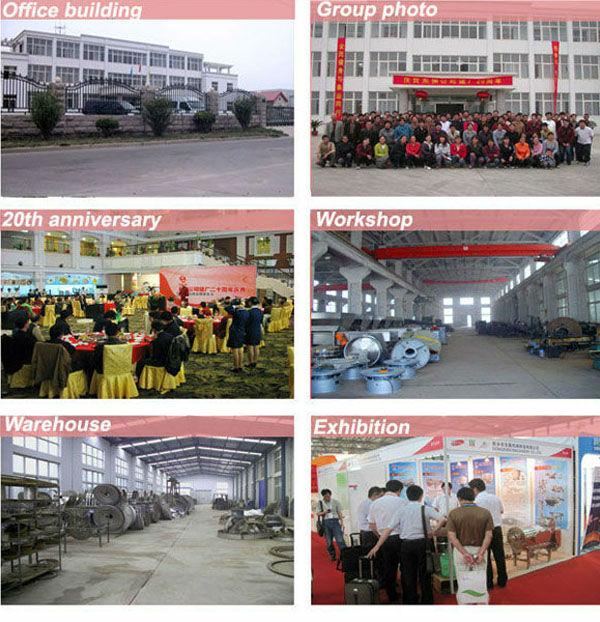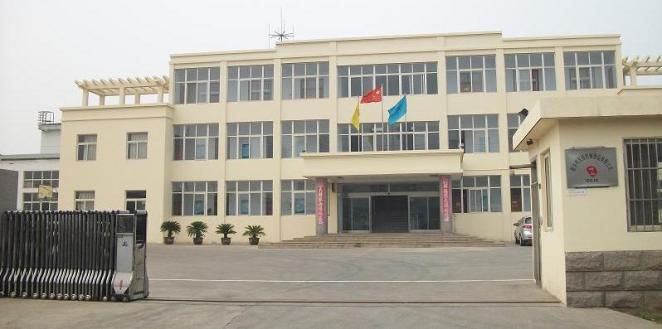 our company
Xinxiang Dongzhen Machinery Co., Ltd. is an innovative enterprise integrated with technology research, manufacture and trade. Our enterprise is professional in vibration machine which are widely used in screening and conveying. We are also specialized in the design and manufacture of other related supporting products.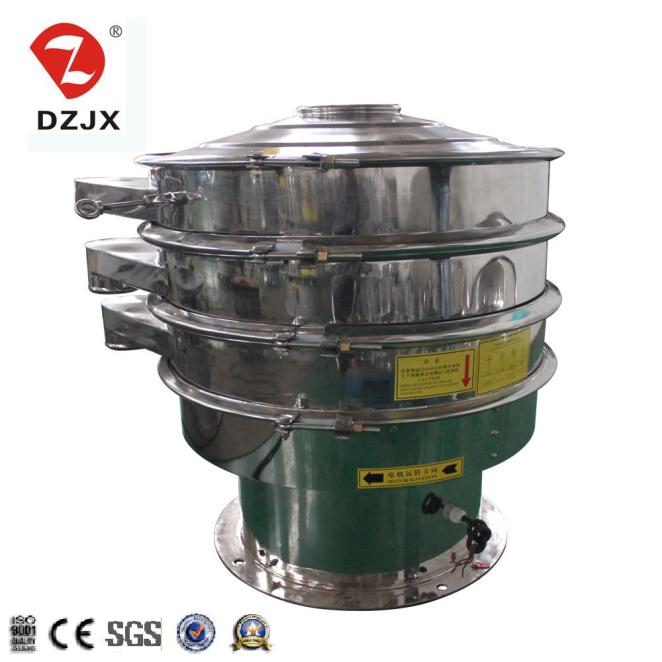 DZJX vibrating screen in sieve is a kind of high precision liquid material filter, fine powder screening machine. It has low noise and high efficiency. It needs 3-5 minutes to change the net quickly. It is completely closed structure. It is suitable for sieving and filtering materials such as granule, powder and liquid mucilage
Main Features:
1).Easily to replace the screen, simple operation and convenient washing;
2).Never jam the hole meshwork, no powder flying, filter size of the powder between 2 mesh to 400 mesh;
3).It is widely used for screening, grading and filtering, separating and classifying and sieving of powders, pellets, granule;
4).It has been used in Food, Chemical, Construction, Paper-making, Metallurgy and mining, Abrasive and ceramic industry etc;
5).Composed of vibration motor, basement support, screen frame, inlet &outlets, dust-proof cove;
6).low noise, high efficiency, need only 3-5 minutes to rapidly replace the screen, all closed structure; 7).Material can be divided into all carton steel,contact part stainless steel and all stainless steel.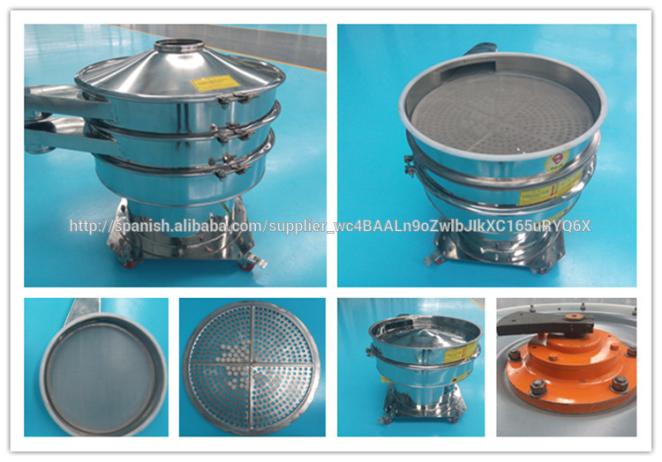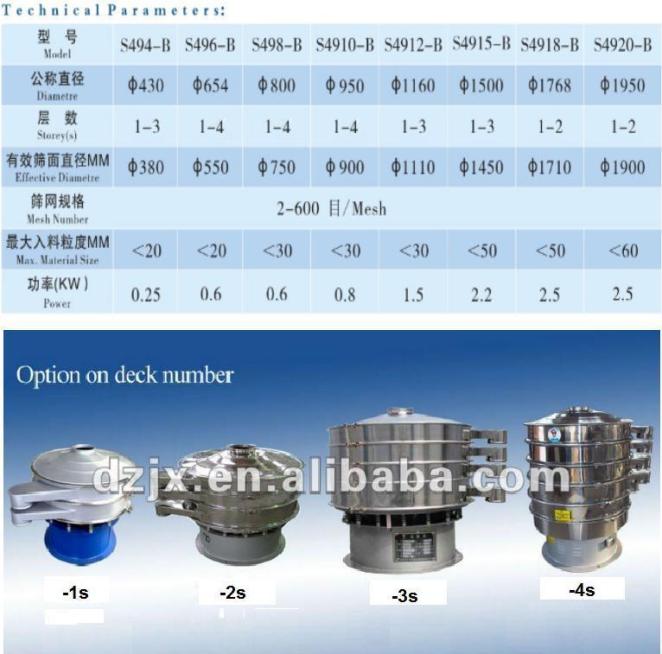 Application:
Chemical industry:
resin pigment, calcium carbonate, decorative coatings, medicine, grease, paint, palette, etc.
Abrasive material and ceramic industry:
building sand, mica, alumina, silica sand, abrasive, refractory material, slurry, etc.
Food industry:
sugar, salt, alkali, flour powder, nut powder, whey protein powder , maltodextrin , flavors , sucralose , xanthan gum, soy lecithin ,farina, gourmet powder, starch, milk powder, yeast powder, pollen, food additive, bean milk, juice, etc.

Paper-making industry:
coated slurry, exhaust liquid, paper making liquid and waste water reclamation, etc.
Metallurgy and mining industry:
quartz sand, sand, ore, titanium oxide, zinc oxide, etc.
Mechanical industry:
casting sand, charcoal, grafito, powder metallurgy, electromagnetic material and metal powder, etc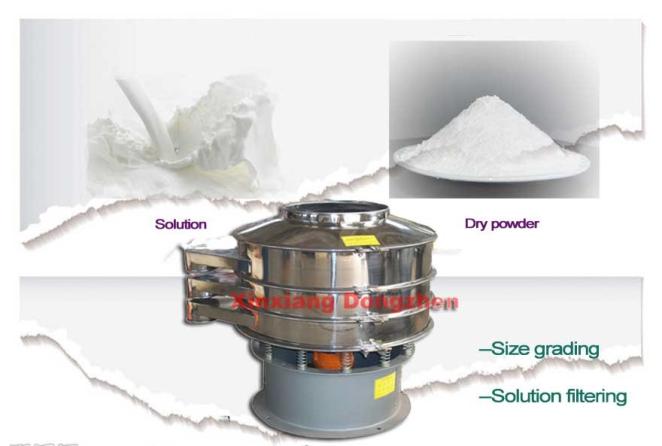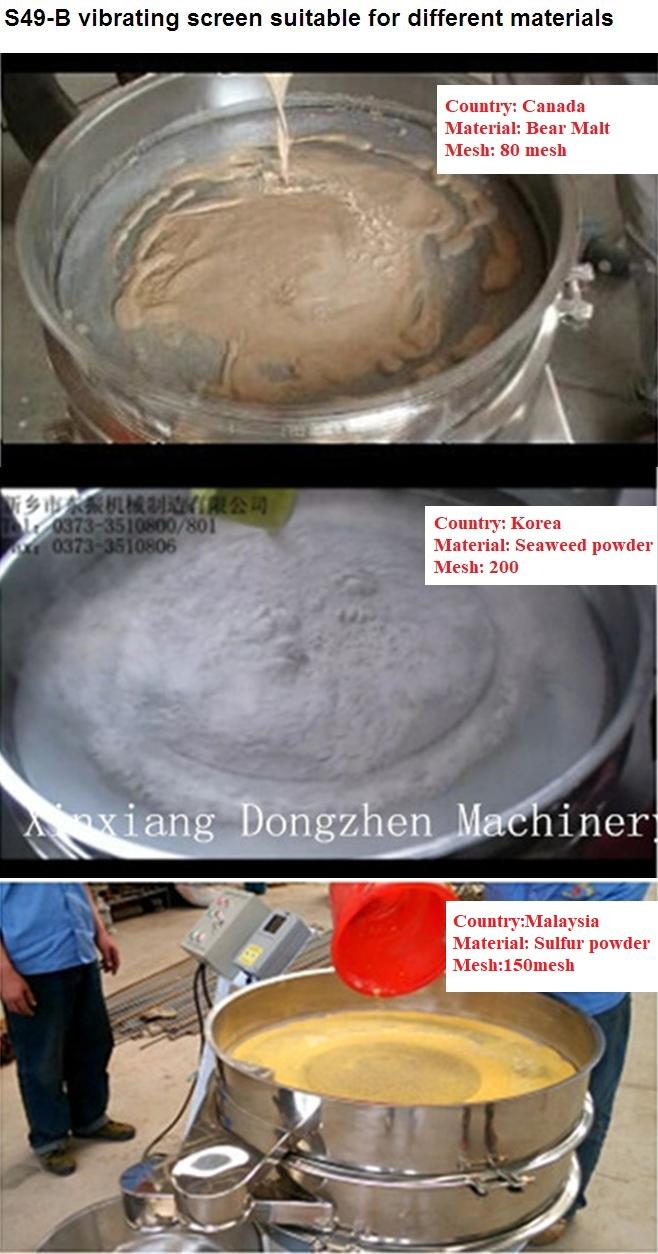 Packing and Delivery