- Search Buying Leads
You can find a buyer by searching either Keyword Search or Category Browsing on EC21 main page.

- Contact Buyers
If you find a right buyer, send a business proposal by clicking 'Contact Now'. (Login required)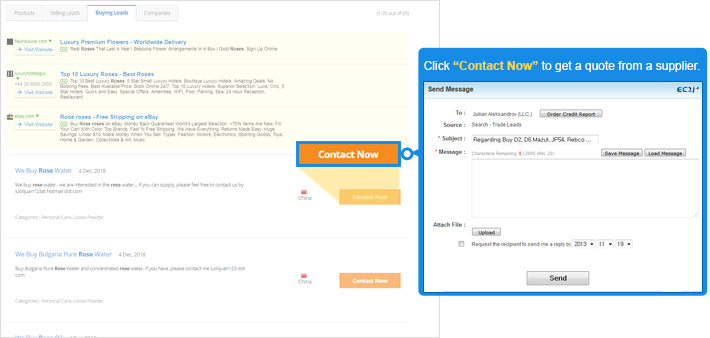 - Post Products
You can attract buyers by posting Products or Selling Leads. To post a product, visit My EC21 > Add a New Product.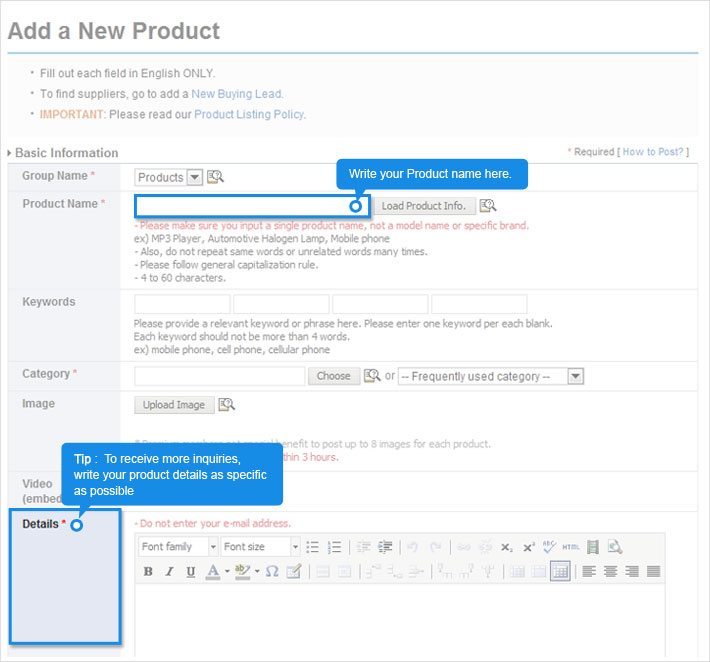 - Receive Inquiries
Go to My EC21 > Inbox, you can check your inquiries received from buyers.