Five Star Zongshen Loncin Lifan Engine Accessories ATV Reverse Gear 150cc 200cc 250cc Tricycle Transfer Case Gearbox
| | |
| --- | --- |
| Ratio | 11/14 |
| Power Input Spline | 20*17*4 |
| Power Output Spline | 20*17*4 |
| Driving gear bearing | 6205 |
| Gear Material | 20CrMnTi |
| Body Material | Al Alloy (ADC-12) |
| Lubrication Oil | GL-5 85w/90 or GL-5 80w/90 |
| Gear Modulus | 4MM |
| Application | Tricycle/Rickshaw/ATV |
| Packing(pcs/ctn) | 4pcs/ctn |
| Carton Size | 400MM*400MM*145MM |
| Fit Engine | 125-200CC |
| Brand | ZHUIYE |
| Color | Grey |
| Shaft Coupling | 20-20*45 Cross |
| Gear Shifting | Pedal (Straight) |
| Engine Coupling | Normal Steel Sheet |
| Oil Capacity | 80-100ml |
| G.W.(kgs/ctn) | 16kgs/ctn |
| Packaging | Carton, Pallet etc. |
200-XT Reverse Gearbox Introduction
1. 200-XT reverse gearbox is suitable for 125cc-200cc engine.
2. With well-designed 3D gearbox body housing and advanced finite element analysis, the reverse gearbox designs good shape and stereoscopic look, combined with engine perfectly and the strength of each part is strengthened.
3. Improved precision in processing and more exact coupling of each component brings more loading capacity.
4. The oil chamber is enlarged to allow extra 30% lubrication oil, ensuring the lubrication of gears and bearings, reducing the early wearing of components due to bad lubrication.
5. Applying new sealing technology on gear shifting case makes the reverse gearbox look good and brief with better sealing.
200-XT Reverse Gearbox Advantages
1. Our company invented reverse gearbox years ago and redesign it again.
2. Ratio:There're three kinds of gear ratios: 11/14, 12/15 and 13/16. After years' experience and market testing, we choose 11/14 and 12/15, because 11/14 and 12/15 ratio prove to be the best ratio for reverse gearbox.Moreover, the inner gear we design is 17 teeth, which can reduce the noise and mesh well and is our patent.
3. Gear Material:We choose material 20CrMnTi, which is wearable and durable.
4. Test:Gear is essential for reverse gearbox. During gear production, a series of inspection is carried out rigorously to insure high quality product. When assembling reverse gearbox, necessary tests are needed, such as gear shift test, air-tight test,etc.
5. Gear face width is smaller. then they will mesh better and reduce shock and noise. 6. Famous brands like ZONGSHEN, LONCIN,FOTON, DAYUN etc. install our reverse gearbox. In ZONGSHEN, our share reaches 70% of their supply.
200-XT Reverse Gearbox Installation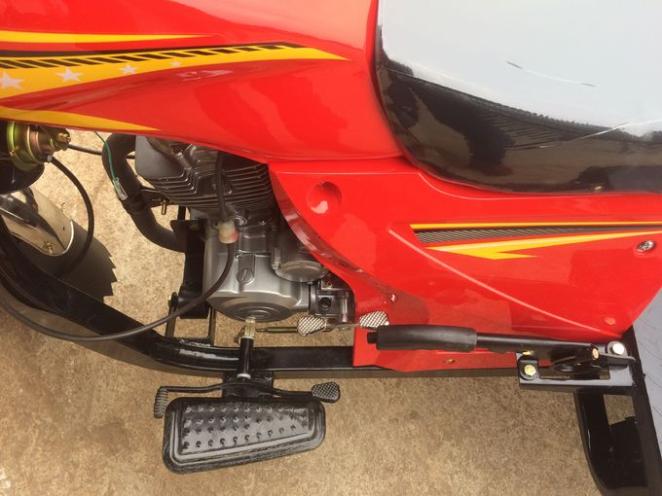 200-XT Reverse Gearbox Packing&Shipping
200-XT reverse gearbox can be packed by carton(one gearbox carton or 4--5 gearboxes in one carton), carton+woven bag, carton+pallet, carton+wooden box or any other packing as per your requirements. 200-XT reverse gearbox usually chooses containerized sea shipping in quantity delivery or air delivery in sample orders.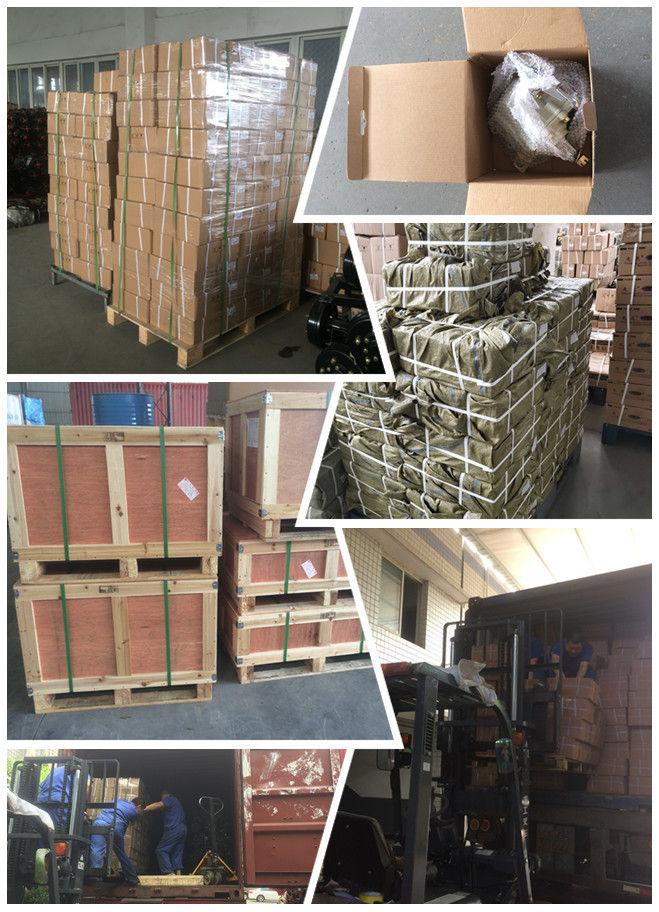 FAQ
1. Are you manufacturer?
Yes. We are one of leading manufacturers in reverse gearbox design&development.
2. Do you have stock products to sell?
Yes, a few. And we also offer OEM&ODM service. Please send us your drawing.
3. What information needed to get reverse gearbox quotation?
a). The model and displacement of your tricycle engine. b). Pictures of your revese gearbox from different views. c). Packing&Shipping requirements. d). Quantity needed.
4. Do you inspect the finished products?
Yes. Each step of production will be carried out inspection by QC department until finishing.
Contact
Contact Person: Gordon Yu
WeChat: 18523977804
Tel: 86-18523977804
Facebook: Tricycle Yu