Cross Roller Guide(MVR Series)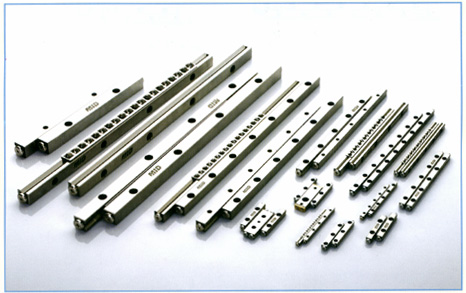 Cross Roller Guide(MVR/Roller cage)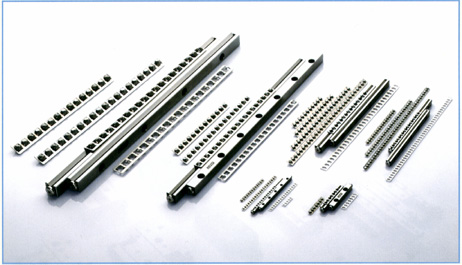 Needle Roller/Cage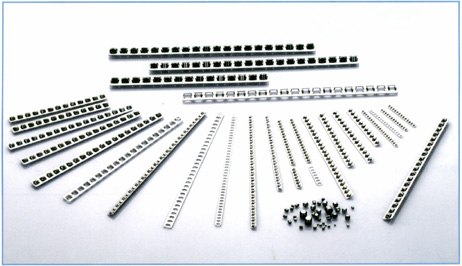 MVRT Type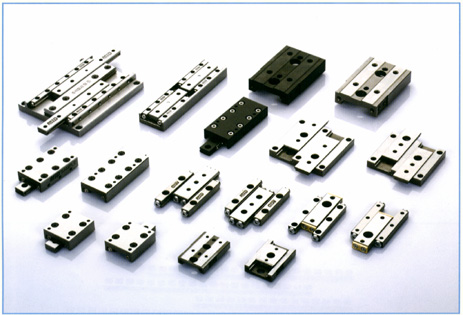 - Compact design, high precision and rigidity, and wide range of permissible load
- It's used widely in various precision instruments and machineries
- Miniature Type
MVRU Type
- Compact design, high precision and rigidity, and wide range of permissible load.
- It's used widely in various precision instruments and machineries.
Applied product of Cross Roller Guide(Customized)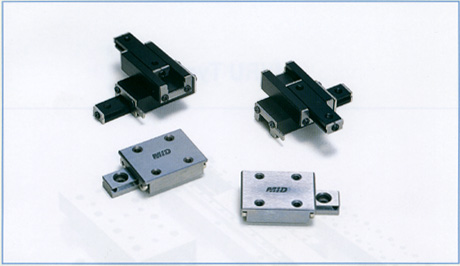 - Semiconductor Equipment, LCD production line applicable anytime.
Slide Block(Customized)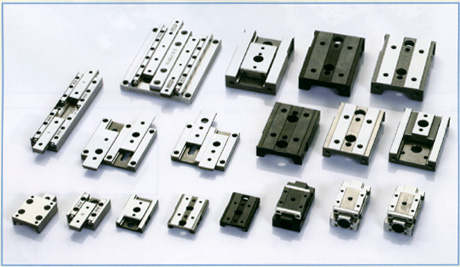 - Oil and air pressure fields are possible to be utilized.
Micro Stage(Steel/60x60)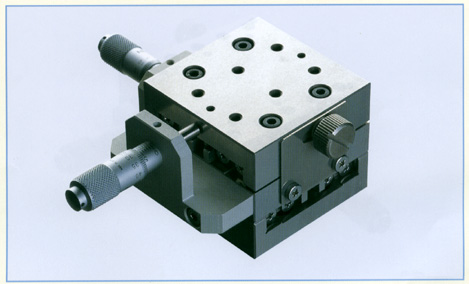 Micro Stage(Steel/60x60)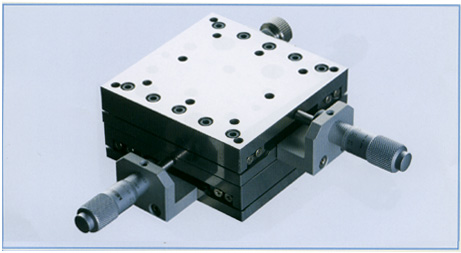 Micro Stage(Aluminum)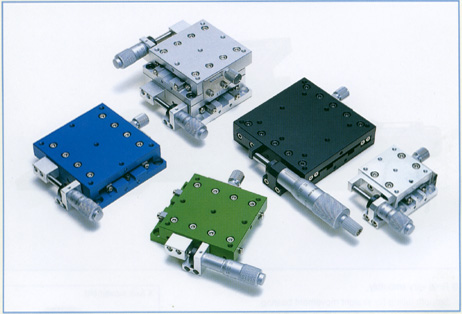 - The smooth surfaces are created from sanding and anodizing finishes, expand the possibilities of using wider ranges of colors to be applied.
- The use of aluminum reduces the process and simplified the quality.
- Any sizes can be custom made other than the company's standard marked sizes: 40x40 /60x60/ 70x70/ 80x80/ 100x100
Ball Screw type X-Y table for heavy load(Customized)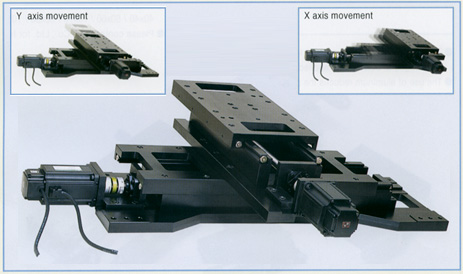 - Rolls very smoothly.
Smooth rolling for straight movement bearing.
- Excellent Deal on the Price/Customer Friendly.
Cut down all the buddbly costs by producing main parts.
- Faster and accurate corresponding ability
Excellent ability to correspond everything according to what users exactly want through direct conversations with technical designers.
- Fast delivery.
Uniform Type X-Y Table(Customized) MXYT-3938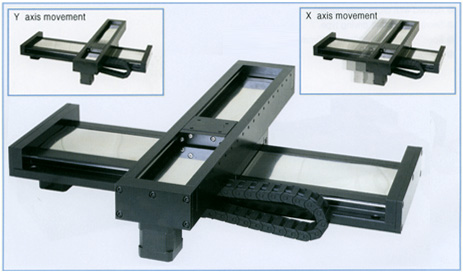 - Uniform type, turn type, applied with cross roller guide
- Stepping, timing belt, driving type
- Compact design and easy installation
- It's highly precise due to processing with unified structure of body and orbiting plane.
- It's a table that is applied with ball bearing turn method and the caterpillar motion is possible.
- Stroke : X axis(390mm), Y axis (380mm)
- Spec.: X axis (506mm x 180mm x 26mm), Y axis(470mm x 90mm x 44mm)
Applied product of Cross Roller Guide(Customized)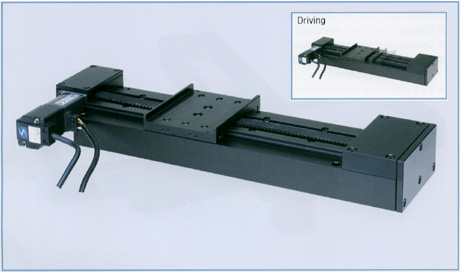 - Applied with cross roller guide.
- Servo, timing belt drivingt type.
- Spec. 500mm x 120mm x 40mm
- Stroke : 220mm
Applied product of Cross Roller Guide(Customized)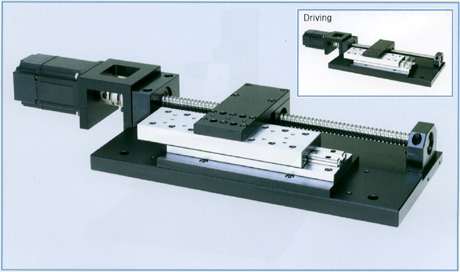 - Durability and precision tester through linear back and forth motion
- Applied with servo, ball screw and support -it's possible to construct with automation equipment.
- Spec. 380mm x 180mm x 100mm
- Stroke: it's possible to change model number from MVRU2 to MVRU4 compatible to the product.
Microscope(Customized)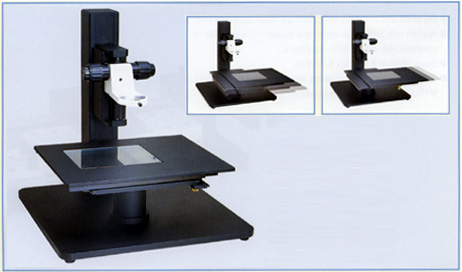 -Applied with cross roller guide
Cam movement Unit (Customized)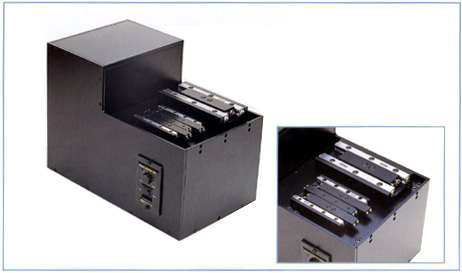 -Applied with cross roller guide
X-Y Unit(Customized)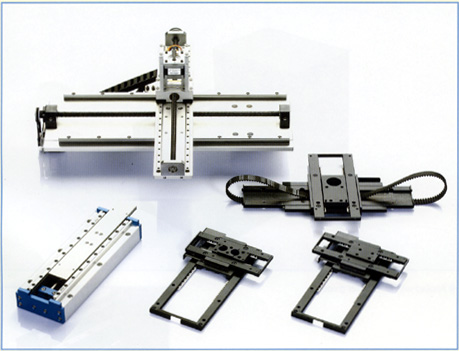 X-Y Guide Structure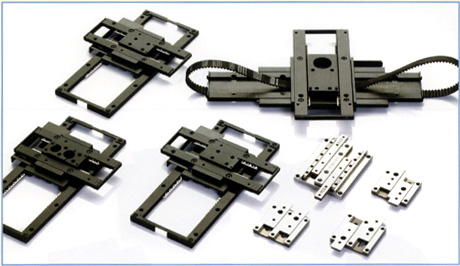 - Industrial sewing machine fields are possible to be utilized
Actuator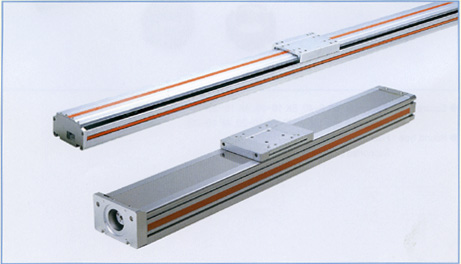 Support Unit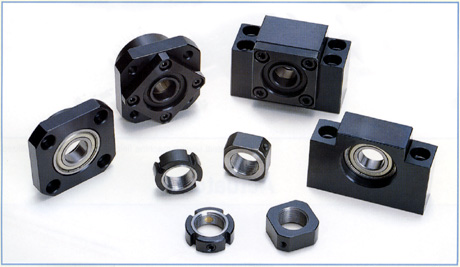 - Square type: Fixed Side(BK 8~40, EK 10~20, Ak 10~20), Supported side(BF 8~40, EF10~ 0, AF10~20)
- Round type: Fixed side( FK 8~40), Supported side (FF 8~40)
Micrometer Head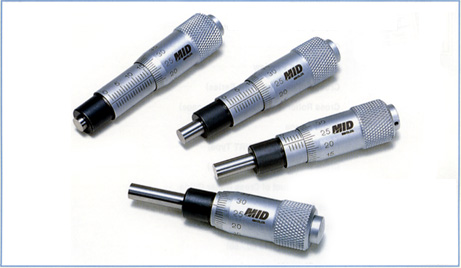 - Affordable Price
- 0~6.5mm. 0~13mm, 0~15mm, 0~18.5mm, 0~25mm, 0~50mm, 0~1" diversity in sizes.
- Error: 3μm for below 25mm, 5μm for below 50mm.
- Various types including Clamp bolt fixing and regular types.
Structures and features
Cross roller guide MVR-type is used by combining roller cage, which is assembled by arranging precision roller orthogonally, with the roller surface of 90V groove which is manufactured onto its specialized rail. Since double-range roller guide is attached horizontally, the load from all directions passing through the axle at a right angle can be received.
High ridigity
There is no clearance since applying preload is quite simple. Furthermore, the contact length between the roller and the contact plane is long so that high rigitidy can be obtained.
Soft motion
MID cross roller guide MVR-type is at an orbiting surface of high precision. Plus, the roller with no skew phenomenon and accurate maintanance for its size is assembled into the cage, so that soft rolling motion with low rolling resistance without stick-slips can be acquired.
Easy to fix
Fixing holes in the orbiting plane are manufactured with counter and tap process. For fixing onto the orbiting plane, thus, there are two methods; the one is to fix it onto the tapof machine and installments. The other is to push the bolt from the machine and equipments and fix it. So there's no limitation to the fixingstructure. Since orbiting plane has uniform structure of two-patterned orbiting planes in the inside, fixingstructure is quite simple. Therefore, there is no manufacturing error in fixingpart and linear motion of high precision can be obtained.
Standard size
Precision of a rail specialized for cross roller guide is classified into highly superior group and precision group according to (Table1).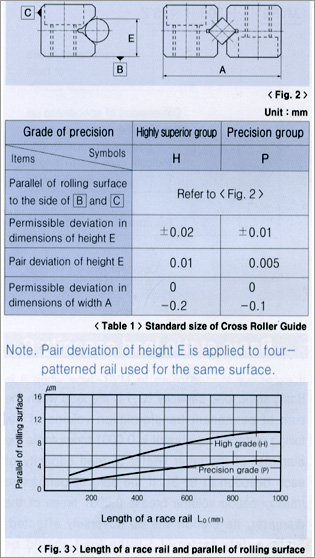 Formation of model number
Cross roller guide is organized as model number as follows. '1 set' in the number mentioned above means combination of four-patterned rail and two-patterned cage.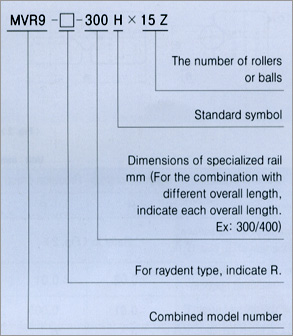 Basic static load capacity C0
If excessive load is given to MVR-type when it is stalled or in motion, there occurs permanent transformation between rolling surface and vibrator. Basic static load capacity(C0) is the load when the sum of permanent transformation volume of the rolling surface and vibrator is 0.0001 times more the diameter of the latter (Refer to load capacity of each direction in B-3). If the sum of permanent transformation volume breaks 0.001 times of the diameter, its motion will be adversely affected. Static safety factor(fs) to the load should be considered in order to prevent it. (Refer to static safety factor B-3)
Basic dynamic load capacity C
When each of MVR-types in the first group is in motion, the load that does not transform its size at the direction where 90% of the first group's rated life span reaches L=100km is called basic dynamic load capacity C, which can be used for calculating life span.(Refer to B-4 rated life span L)
Load capacity in each direction
Basic load capacity (Cz) and (Coz) written in the dimention table refer to the value per one vibrator in the direction indicated in (Fig.4). For calculating the life span of the bearing, calculate the basic load capacity (C) and (C0) of the number of vibrators that are actually used as follows.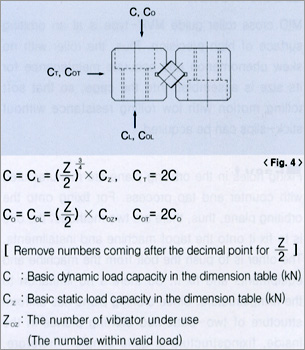 Static safety factor fs
Sudden external force can be created when MVR-type stops or is in motion due to vibration, impact or maneuvered stall. For this, static safety factor to the applied load needs to be taken into account.

Machine for use
Load condition
Lowest limit of f

s

Standard industrial machine
with vibration or impact
without vibration or impact
1.0~1.3
2.0~3.0
Machine tools
with vibration or impact
without vibration or impact
1.0~1.5
2.5~7.0
Rated life span L
The life span of cross roller guide can be calculated with the following formula after basic dynamic load capacity is calculated.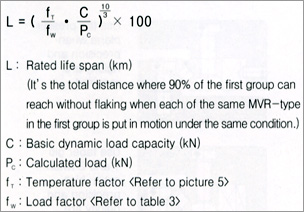 When the length and lap number of stroke is uniform, service life can be figured by using the following formula after rated life span(L) is caculated from the formula mentioned above.

fT : Temperature factor
When the ambient temperature where the direct-acting system is used is over 100C, temperature factor below should be multiplied considering the possible adverse effect caused by high temperature.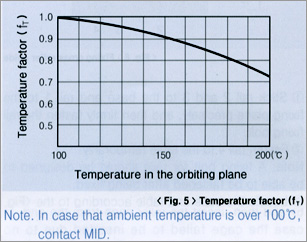 fW: Load factor
Shuffling machines is likely to be affected by vibration or impact during drive. While driving high-speed, particularly, it is a lot more difficult to calculate each value precisely. Therefore, if the load applied to the direct-acting system cannnot be calculated or the impact of speed vibration is large, the load factor in the table below should be divided into the basic load capacity (C) and (C0).
Vibration impact
Velocity(C)
f

W

Meager
For meager speed
V

<

0.25m/s
1~1.2
Small
For low speed
0.25<1.0m/s
1.2~1.5
Average
For average speed
1.0<2.0m/s
1.5~2.0
Large
For high speed
V>2.0m/s
20.0~3.5