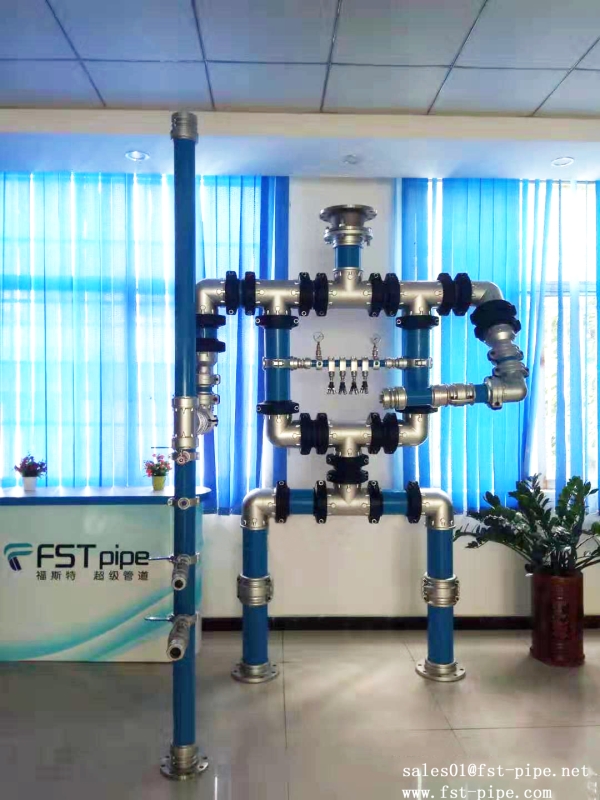 Guangdong Foster Fluid Technology Co., Ltd., located in the economically prosperous and industrial developed Pearl River Delta, is a national High-tech enterprise that specializes in R & D, production and installation of pressure pipe systems of compressed air, inert gas, nitrogen, vacuum, and drinking water.
FST PIPE has a strong professional technical team to independently develop aluminum alloy and stainless steel pipe systems.
At present, it has been widely used in aerospace manufacturing, automobile manufacturing, precision electronics, machinery manufacturing, packaging and printing, home appliance manufacturing, furniture manufacturing, tobacco, food, medicine, and many other high-end industries.
The product has obtained more than 100 national patents, featuring energy saving, environmental protection, convenient installation, and durability. Under the supervision of the national special inspection department, the company obtained the "Pipeline Component Manufacturing License" (referred to as TS certification) products in the country and has become the customers' first choice.
FSTpipe, provide you the most competitive solutions to your air compressor piping system.
WE ARE the manufacturer, exporter, and service provider of the complete compressed air piping systems in China.
We are looking for good distributors and partners all over the world.


Factory direct sale-Supply:
kinds of pipelines /flanges/forgings/fasteners/valves/strainers/gaskets and pipe fittings like elbows, equal socket, reducer, quick drop, etc.

Our products are utilized globally for all compressed air, inert gas, and fluid applications.
FST Pipe is providing an experience of One-stop Service to the worldwide customers, from the first design of the pipe system to after service, one-stop solution.