1.Product Introduction of full body ems
The trainings are short, fun and effective, a 90-minute traditional workout can fit into a 20-minute EMS session. No surprise that it has gotten so popular so quickly, people who want to get fit or look their best can save a lot of time and effort to reach their goals.
2.Product Parameter of full body ems
Operation System:Android Feature:Weight Loss, Muscle Massage
Receiver material:Silicone Power:3V, Rechargable Lithium Battery Frequency:0-200 Hz
3.Product Feature And Application of the full body ems
Using Bluetooth Low Energy for low consumption, high performance for every training training, and the most stable and fast between device and software control.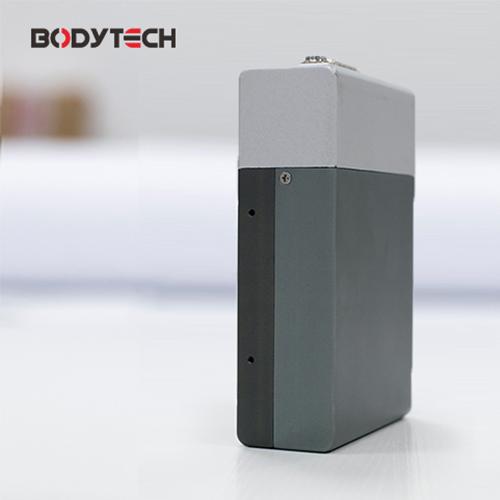 User-friendly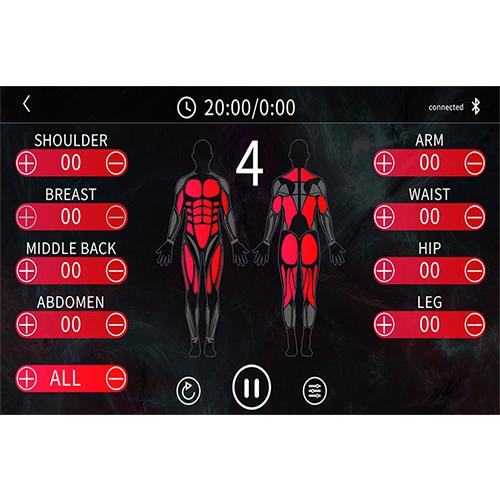 Multiple options for the training suit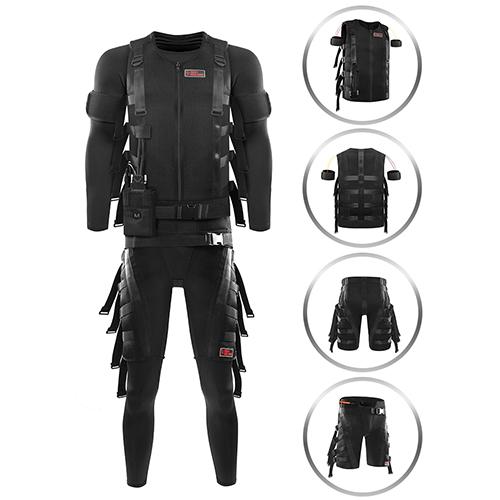 Support weight loss
Our promise to you: we don't promise what we can't fulfill!
When only exercising 20 minutes per week, you cannot lose excess bodyfat without also sticking to a certain diet. EMS combined with a burger or pizza everyday doesn't work. EMS Fitness Factory offers you the best consultancy service to achieve your goals, no matter if you are looking to lose weight and/or body fat or if you just want to feel better and change or stick to a healthy lifestyle.
Save time
too much of a luxury to spend it on strenuous, time-consuming and ineffective training sessions. The MIHA Bodytec system is the perfect solution for those with little time, but the desire for exercise – with no compromises: 10 to 30 minutes per training session are enough to achieve tangible results in just a few weeks.
ACHIEVE A TONED BODY
Full-body EMS strength training combined with cardio sessions can help you get your muscles toned, burn fat and reduce cellulite. Circulation of the muscular and connective tissues will be enhanced which can lead to firmer and more toned skin as well.
4.Product Qualification of the full body ems
Our production line is in conform with ISO 9001 and ISO 13185 standards. Our EMS devices meet the requirements and they are certified technologies according to CE, European Union, CSA International, Canada CSA Standards, Russian Federation, and CIS Countries.
5.Deliver,Shipping And serving of the full body ems
Packaging Details:Factory standard packaging or customzied
Delivery Time:15 days
Shipping Method:FedEx, UPS, DHL, EMS, air or sea freight
6.FAQ
Q:What is BodyTech full body ems?
A:The Electrical Muscle Simulation (EMS) unit stimulates the whole muscular system simultaneously – individual sections can be trained and stimulated more or less powerfully, depending on daily form and intensity. The idea is to stimulate each major muscle group in an effective way, using basic movements in a more effective way, aiming to enhance strength and muscle mass.
Q:Can the clothing be cleaned? How to clean?
A:As for vest, it is recommended to take down cables and be washed softly by washing machine, or hand washing. In case of the customers do not want to take down cables, the cables should be wrapped with plastics film or plastic bag to ensure the joint parts are waterproof, and then the clothing can be hand washed. As for one-pieces, can only be hand washed, the joint parts cannot be watered. Electrode plates can be washed in any way. Cleaning of all parts cannot use chemical cleaning solution. After cleaning, hang the clothing in ventilated place or dry them with low temperature. If possible, put the clothing inside Ultraviolet sterilizer for sterilization every day.