Black HDPE Pipe With Blue Strip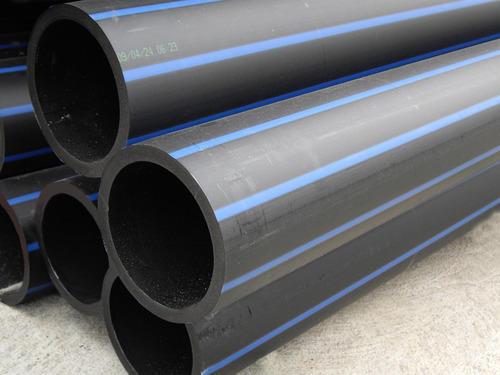 HDPE PIPE SPECIFICATIN
DN/OD: 20mm - 1800mm
SDR: SDR 26 / SDR 21 / SDR17 / SDR13.6 / SDR 11 / SDR 9
PN: PN6 / PN8 / PN10 / PN12.5 / PN16 / PN20
Wall thickness: ISO 4427 and GB/T 13663.
Pipe color: Balck
Strip color: Blue
Print: ISO 4427/GB/T 13663
Material: PE100
HDPE PIPE APPLICATION
* Municipal buried water supply
* Building water supply (drainage)
* Farmland irrigation
* Water landscape engineering
* Transportation or discharge of various acid, alkali and salt solutions
* Others
HDPE PIPE FEATURES
* Reliable connection
* Good impact resistance at low temperature.
* Good hygienic property
* Good stress cracking resistance
* Good chemical resistance
* Aging resistance
* Low flow resistance
* Easy to handle
* Environment friendly.
HDPE PIPE INSTALLATION
Heat fusion and electrial fusion both can be used for the hdpe water pipe connection.
* DN≤110mm, generally use PE pipe fittings to connect by heat/electrical fusion to connnect the hdpe water pipe.
* DN≥125mm, generally connect the pipe to pipe directly generally.
* We supply the pipe fittings from DN20mm to DN 800mm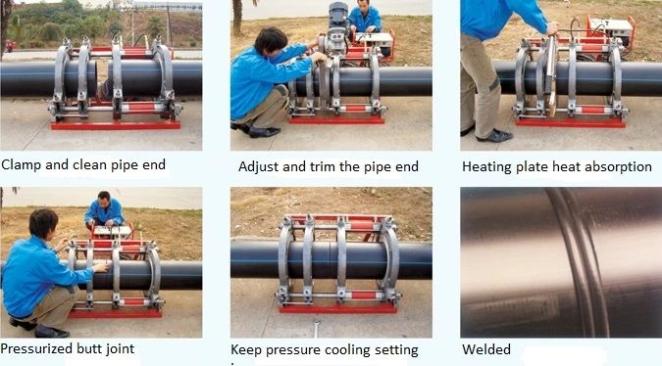 HDPE PIPE PACKING
Pipe size ﹥75mm: 5.8m or 11.8m in straight or others size customized.
Pipe size ≤ 50m/100m/150m/200m in roll.
HDPE PIPE STORAGE AND TRANSPORTATION
* Do not throw or drag pipes, especially in low temperature environment.
* Use non-metallic sling to lift the pipe.
* During transportation, avoid pipeline damage, collision and scratch. If the damaged part exceeds 10% of the wall thickness, it must be cut off.
* The storage is mainly to keep the ground clean and avoid injury.
* Pay attention to fire prevention and keep away from high temperature fire source
* Outdoor storage should be covered, and it is not easy to store for a long time.
* First in, first out. It is recommended that pipes be stored for no more than 1 year and pipe fittings for no more than 2 years.