>>Introduction
Casing is large diameter pipe that is assembled and inserted into a recently drilled section of a borehole and typically held into place with cement. And we provide various Seamless Casing from 4-1/2"-20" in grade H40, J55,K55,N80,L80,C95,P110 etc. The Casing length range is R1,R2,R3,with threads of BTC,LTC,STC. According to the strength of steel casing can be divided into different steel grade, deep well, using different steel grade. In corrosive environment also requires the casing itself has corrosion resistance. In the complicated geologic condition place also asked the casing having a anti-collapse performance.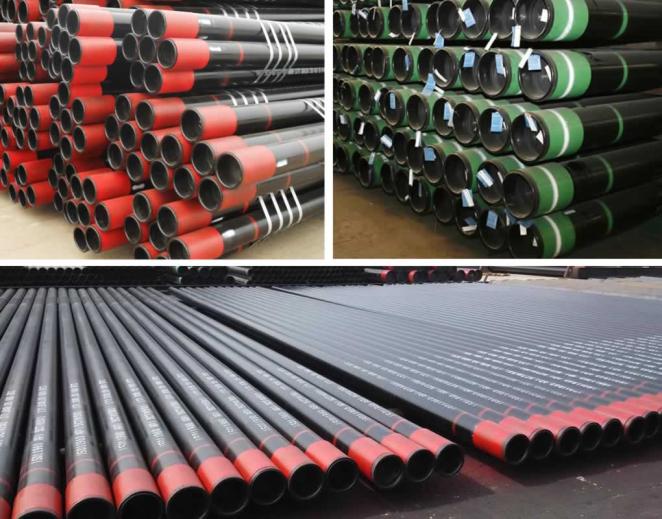 >>Specifications
1.Range: OD114.3-508mm Wall Thickness:5.21-16.13mm
2. Materials: H40, J55, K55, N80-1, N80-Q, L80-1,L80-9Cr, L80-13Cr, C95,P110, Q125 etc.
3. Executive standards: API 5CT, ISO, GOST
4. Thread connection: NUE, EUE, STC,LTC,BTC, VAM,VAM TOP,NEW VAM
5. Length: R1(4.88m-7.62m), R2(7.62m-10.36m), R3(10.36m-14.63m)
>>Parameter Table