Hivista Interactive Projector Module with design of light weight applies to modifying of various long, short and ultra-short focus projectors, to let projectors have interactive whiteboard functions. This product utilizes the technology that high-speed IR camera lens tracking moving objects, realizes human-computer interactive function. It adopts HID interface design, compatible with USB 1.1, 2.0; Using newer, high efficient video compression algorithm to realize that image can be transmitted with high FPS in conditions of low bandwidth, improved product adaptability under various of light interference.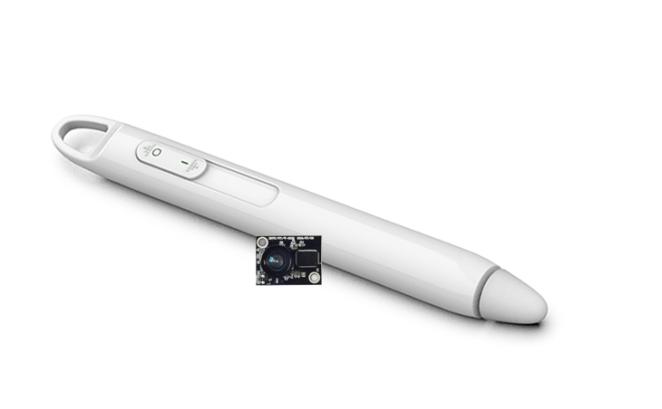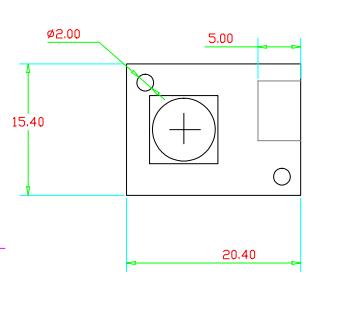 Features
1. Low-cost solution to transfer normal projector to be interactive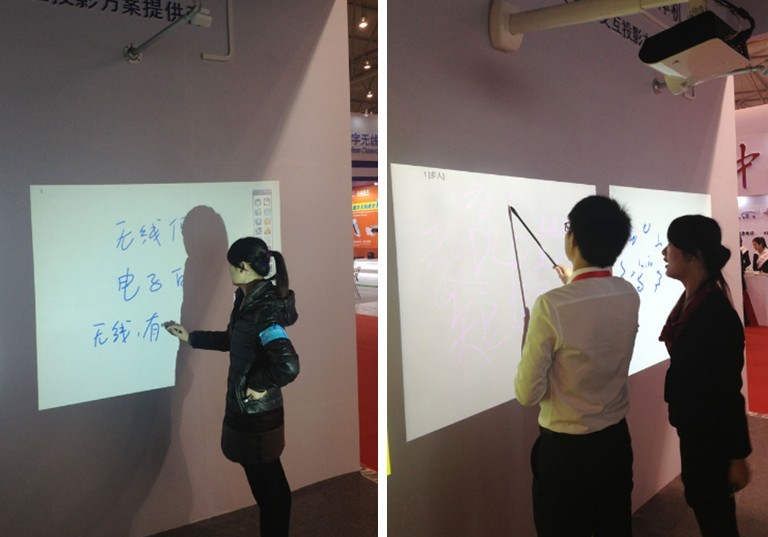 2. Lightest and smallest size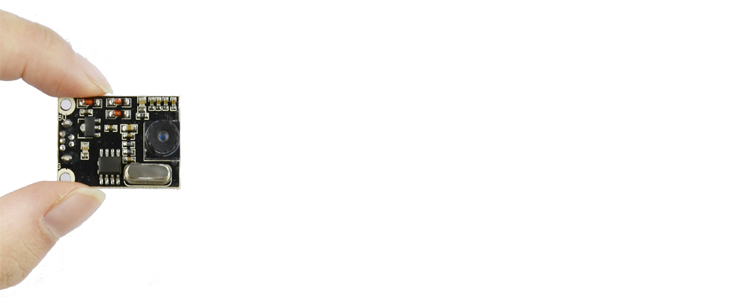 3. Multi-writing (Max 64 persons can write at the same time)


4. The size can be customized to adapt to any projector.
Signal Receiver
Realization Principle
Super-speed infrared track to locate
Port type
USB1.1. or USB 2.0
Consumption current
<=160mA
Voltage
5V (USB power)
Available wave length to receive signal
808-940nm
Max USB transmission distance
<=20M USB signal amplifier)
Image dimension
800*600
Interpolation 1600*1200
Transmission FPS
65~70 frame/sec
Positioning accuracy
4096*4096
Mouse Kbps
65-70Ponit/s
Right-hand button
Fixed dot>800ms
Device driver
HID standard device, support PNP
Max available infrared dots to track
128
Receiving distance
>=0.4m <=1.7m
Receiving size
Refer to Appendix B
Operating Area
Long-focus Module IM-100
Projection Application Size (Diagonal)
Distance between Receiver and projection (mm)
60 inch
1600mm
80 inch
1970mm
100 inch
2380mm
120 inch
3500mm
150 inch
3720mm
Short-focus Module IM-200
60 inch
710mm
80 inch
1050mm
100 inch
1400mm
120 inch
1780mm
150 inch
1950mm
Ultra-short focus Module IM-300
60 inch
400mm
80 inch
620mm
100 inch
780mm
120 inch
840mm
150 inch
1000mm
E-Pen
Movement Detection Technology
LED light
Power requirement
3V CR 123A x1
Pen Body Dimension
13.2cm(length); 2cm(diameter)
Weight
60g(with battery)
U-Pen
LED size
5mm
Battery
Built-in Li Battery
Pen Length
17cm
Weight
35g
Trigger methods
<1g for pressing
Button
Power Switch and Laser Pointer Switch
Power Supply
Chargable.
E-Pointer
Movement Detection Technology
LED light
Control Buttons
1 button (left and right click of a mouse)
Power Requirement
3V CR 123A x1
Weight
90g
Length
52cm