Hot Sale Landscaping Artificial Grass for Home Garden Decoration Turf VT-LC20-4
Landscaping Synthetic Turf Grass Decoration
VT-LC20-4 landscape artificial grass is the perfect choice when quality is demanded in any landscape application whether leisureor commercial. this type landscape artificial grass also is a premium alternative to natural grass. With a blend of uniquely structured dual tone fibres and concentrated thatch, VitaGrass's artificial grass displays a superior lush Lifelike lawn. The fibre structure of 3D V shape promotes an extraordinary standing ability under the harshest of traffic conditions.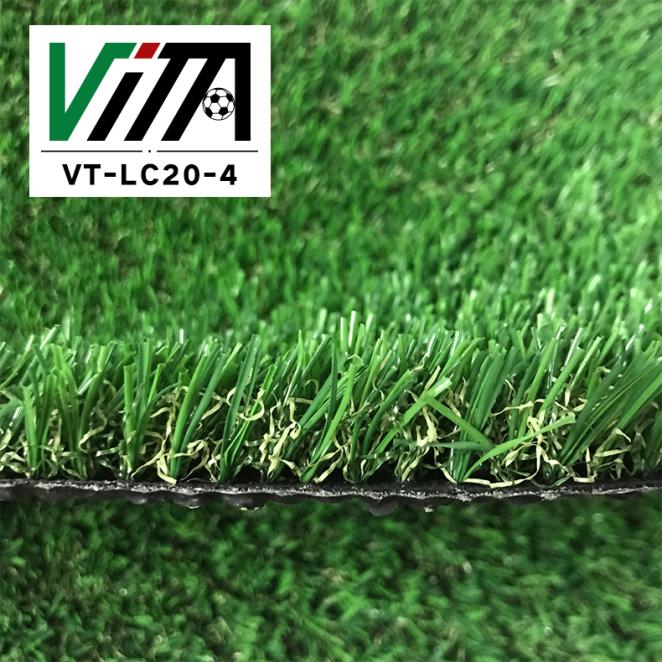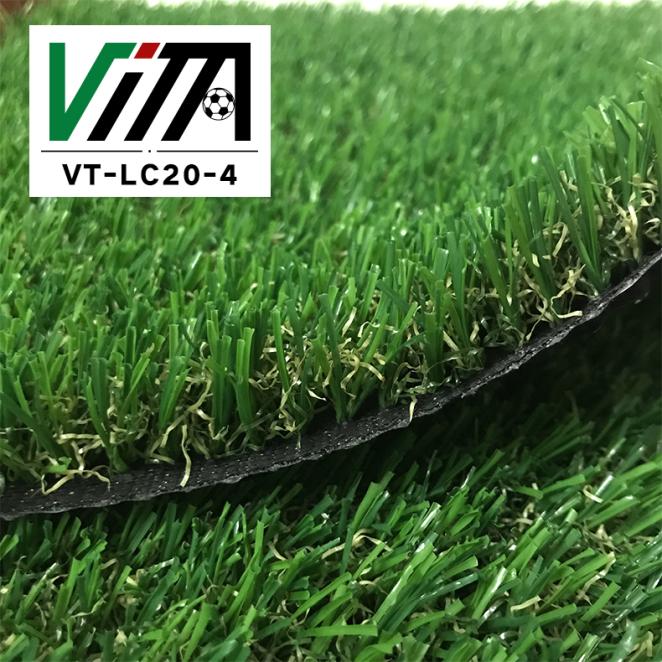 What's the advantages of fake turf?
Artificial grass brings the joy of walking barefoot in the garden without the hassle of a real lawn. It's perfect for adding a relaxing garden mood to a roof terrace or balcony.
>>Converting unused areas into increased living space.
>>Long life your perfect lawn
>>Revamped patios and decks make for great
entertainment areas
>>Pet patios for those without a full yard
>>Environmentally friendly surfaces that conserve water and offer a long product life span
>>Synthetic lawn surfaces provide a lightweight alternative to other roof deck materials
>>No More Messy Mud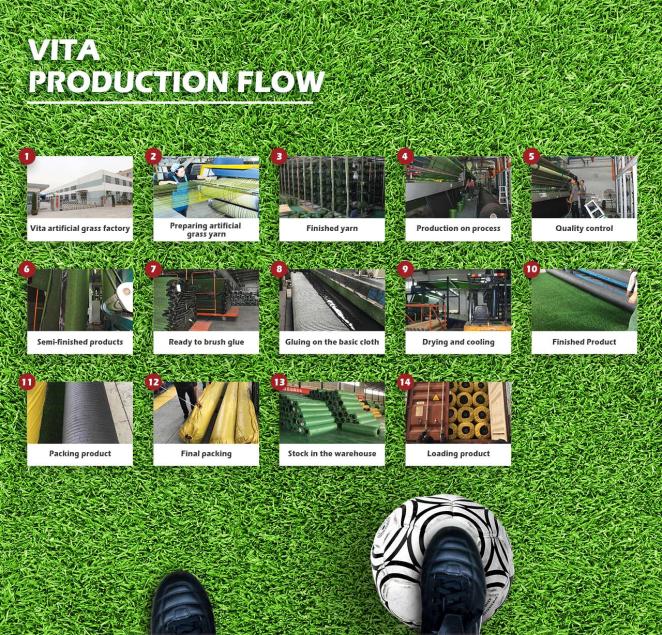 Accessories for the installation:
Glue: 10 kg / bucket . 100 m2 need 1bucket it stick the seaming tape with grass together and do not need to stick the cemend or asphalt ground
Joint tape: Material is PP. width 30 cm , length can be 300 m ,500 m and 600 m and 900 m.
Electric Brush Machine: after infill the sand and rubber , using the eletric brush machine to brush up the grass.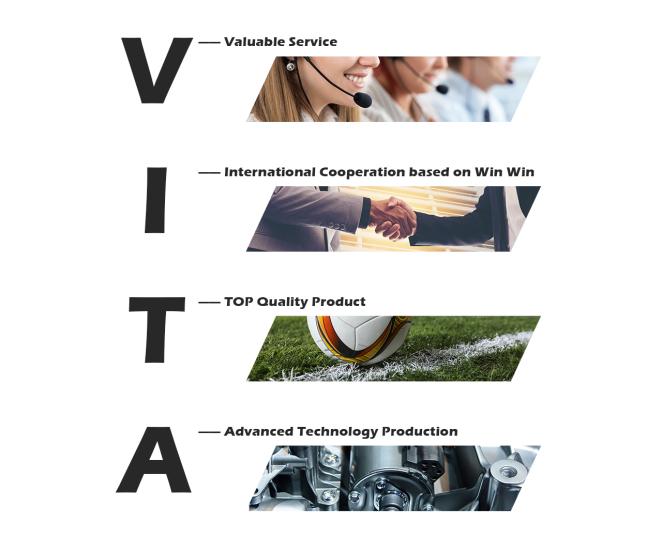 Company Profile:
Guangzhou Vita Artificial Grass Industry Limited is a comprehensive enterprise integrating R&D, production, sales, installation and after-sales service. The main products include sports artificial turf, landscape artificial grass, and leisure-oriental artificial turf. Since its establishment in 2009, the company has been favored by customers and has won good market feedback. Guangzhou Vita Artificial Grass Industry Limited is constantly developing. The so-called innovation is the soul of a company. It is precisely because Guangzhou Vita Artificial Grass Industry Limited has an excellent R&D team, advanced production technology, and continuous innovation. At the same time, it introduces the new tufting machinery and advanced finishing equipment of CTS Australia to produce suitable Artificial turf products required by different customers in the global market; Guangzhou Vita Artificial Grass Industry Limited adheres to the "environmental production, healthy sports", and passed the ISO9001/14001 system certification in 2012. The products have passed the authority of Labor sport, SGS, National Sports Goods Quality Supervision and Inspection Center. The quality of the laboratory has reached the industry standard.
Contact details:
Contact: Lucy Zang
Whatsapp/Phone/Wechat: 0086 135 3978 4060