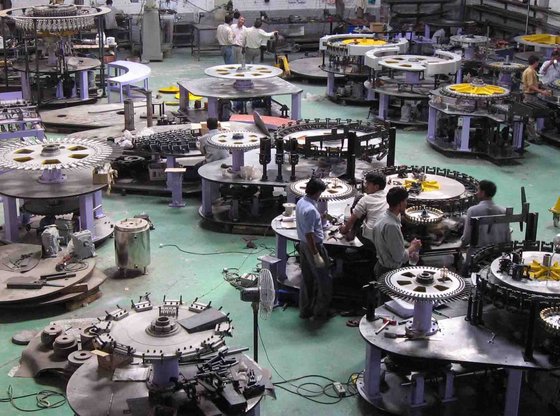 * We have been engaged in the field of lighting industry over 29 years by supplying various kinds of lighting bulb manufacturing machines together with providing its manufacturing process technologies and know-hows cumulated for a long time.

* Especially we are strong in energy saving lamp manufacturing field like as LED Light Production Line(LED Bulb Automatic Assembly Line, T8 LED Tube Light Automatic Assembly Line, LED Filament Bulb Automatic Production Line, SMT line, SMPS line, LED Packaging line, etc), Compact Fluorescent Lamps(2U/3U/4U CFL, Spiral CFL, Lotus type, etc) Manufacturing Line, HID Lamps(including Metal Halide Burners / Sodium Burners / HID Xenon Lamps for Automobile, etc) Manufacturing Line, Hologen Lamp Manufacturing Groups (H1/H2/H3/H4/H7, 9004 series, MR16, Par Halogen, etc), etc with providing the engineering services.

* Our overseas factories in Faridabad, India and Lviv in Ukraine have been supplying qualified Energy Saving Light Bulb manufacturing Machines to the lighting industry worldwide with its technologies.

* In relation to lighting industry, we also import & export the materials and finished lamps from various sources, supplying to our customers.

* Our another division in the organization has been engaged in the field of venture items services for the entities who require the items in expanding the business scope.
Buying Categories
- Other Business Services >> Business Services
- Lighting Bulbs & Tubes >> Lights & Lighting
- Other Lights & Lighting Products >> Lights & Lighting
- Other Manufacturing & Processing Machinery >> Manufacturing & Processing Machinery
Selling Categories
- Business Services >> Other Business Services
- Home & Garden >> Residential Lighting
- Lights & Lighting >> Other Lights & Lighting Products
- Manufacturing & Processing Machinery >> Other Manufacturing & Processing Machinery