Volume : 120g
Main Ingredients & Effects
1. Patented Ingredient for Atopoc Skin-Bsasm
(Patent No. 10-082596 & 10-0832332 / Certified Natural by ECO CERT)

Good for Anti-inflammatory & Regulation of Immune response
Excitation-relaxation and Healing effect on Atopic Dermatitis such as Skindryness, Inflammation, Scar, and so on
2. Nonionic Natural Vegetation Surfactant (Patent No. 10-0710043)
Excellent Abstergent Power
Generates abstergent power without physical activity. If physical acitivity is added, abstergent power will be increased. More powerful than inorganic compound and organic solvent.(Got the best grade at Japan Fibers Association)
Powerful Antimicrobial Activity, Antifungal Activity, Deodorization
Removes bad smells, adhesive germs(legionella, etc.), molds, heavy metals through generating oxygen by itself. Prevention of Recontamination, Excellent antibacterial action(biodegradation efficiency: more than 99%), No-reattachment of detached dirties when washing
Excellent Rinsing Performance
Minimizes bubbles when washing / Excellent rinsing performance / Good for drum & general washing machine, hand-washing / Reduces by around half the amount of water you normally use
Safe and Reliable Ingredients
Safe becuase main ingredient is vegetable fatty acid / Okay without rubber gloves when washing / Removes pesticide residues(more than 98%) / Keeps freshness of vegetables, fruits, and so on / Coating effect
3. White EM (EM: Effective Microorganism)
White EM(EM: Effective Micro-organism) of MAMUNIA is a component extracted by fermentation with Adlay, soybean, vegetable property ingredients. EM such as yeast, lactic acid bacteria, photosynthetic bacteria removes bad smell, purifies water, and prevents oxidation of metal & food. EM restores and revives nature by working powerful antioxidant properties and generating antioxidants.
4. Enzymes
Uses suitable enzymes such as protease, lipase, cellulase, amylase for product characteristics
5. Green tea extract
Abundant tocopherol / Good for skin cell / Sterilization effect, Deintoxication, Deodorization, Bacteria control, Antiallergenic effect
6. Grape fruit extract
Roles Natural preservative / Antioxidant & Anti virus effect, Natural sterilization effect / Medically it uses for bacteria infection.
7. Elimination of detergent residues
Some of the dust in the house are detergent residues and dust from the laundry. If you wash your clothes with our products, you can prevent your respiratory disease from detergent residues and dust.
8. Natural ingredients, ECO Certified ingredients, and best ingredient
Do not use fluorescent whitening agents, phosphates, and preservatives.
9. Economical
Possible to wash clothes without damaging in small amount of laundry detergent.
10. Certification for Technology & Technology Product
Green Certification is a national certification system certifying a green technology or a promising green project to clearly stipulate the object and scope of supporting green investment and concentrate on investment as part of the government's "Low Carbon Green Growth" Policy.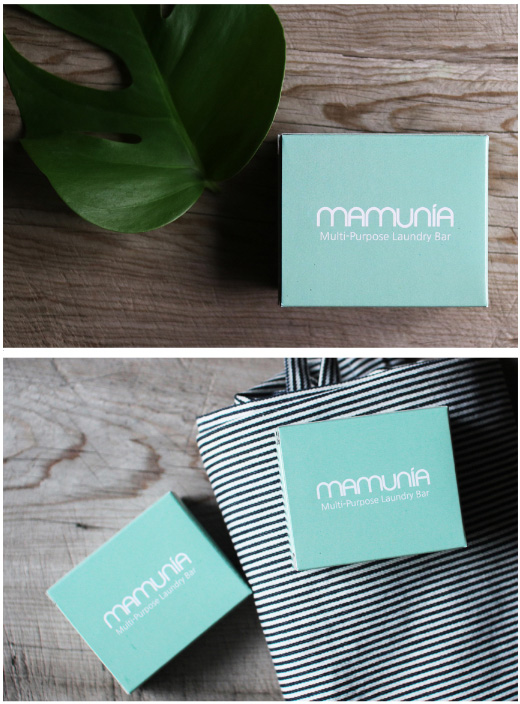 Usage : Stain Remover, Pre-Wash Bar, Laundry for Baby & Adult
Features
Excellent Restraint of germs(colon Bacillus 99.7%, staphylococcus 99.9%) and Deodorization function
Harmless to the human body, no pollution for the environment, safe to use for baby
Easily removes stains and dirts of collars and sleeves, socks, dirty sweat and stubborn stains of hospital uniforms, working clothes, and dirty marks of baby diapers