Description:
Multi Purpose Red Stucco Tapes--No Residue Polyethylene Vinyl Tape

Yuka / Haiyang City Enfee Packing Co.,Ltd
Skype: yukajiang
WeChat: yuka_jiang2012
WhatsApp/Cell: 0086-13406599207
yukaenfeepacking(at)163.com
Enfee Stucco Masking Tape is a UV resistant polyethylene tape used to temporarily mask surfaces during stucco application and painting.These tapes are often applied directly to window and door frames and sometimes used in conjunction with short term window protection films for added masking protection. It has a special synthetic high-tack adhesive which provides a watertight seal in severe environments and weather conditions and offers clean removal. Typical applications include masking window and door frames during stucco application as well as masking on gypsum board, wood, metal, Masonry, vinyl, stucco, and tile during painting to form an air and vapor barrier in the EIFS/Stucco system,protect from damage, dust, debris, and over spray. Also used for greenhouse repair (the tape provides for limited UV exposure).
This product's actual size is 48mm x 55m.
Products pictures for your reference: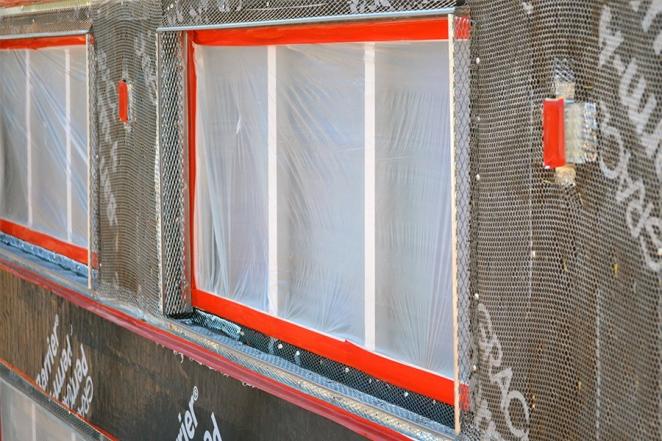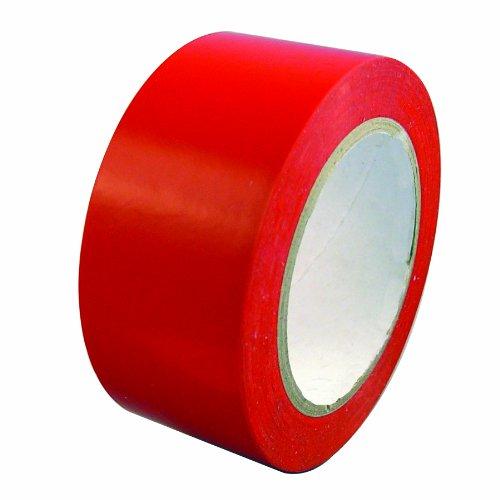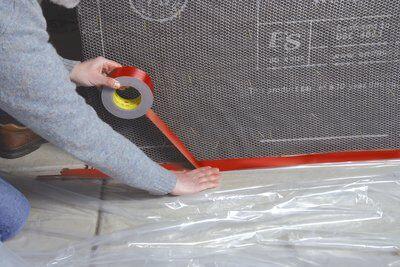 Advantages:
1. stick securely, clean removal.
2. hand tear-able, tear easily for fast and efficient preparation for buildings before the stucco application starts.
3. Bright red color makes it easily distinguish from Masking, Painters, Electrical, and Duct Tapes.
4. Offering excellent aging characteristics-weather and UV resistant for 234days.
Technical Information
Core: 3 inch diameter
Backing/Carrier: polyethylene film
Adhesive: synthetic rubber
Thickness (carrier, adhesive):170mic
Adhesion: 80 ounces per inch (to stainless steel test panel) /12 lb/in
Tensile Strength: 19 pounds per inch (longitudinal)
Service/Operating Temperature: 32F to 160F
Elongation: 450 %
Water Vapor Transmission Rate: 0.4 gm/100 sq in/24 hr
Note:
The physical properties listed above are average values and are not to be construed as specifications. Our suggestions and recommendations for use are based on tests we believed to be reliable. However, the purchase order must determine the suitability of the product for their intended use. Enfee assumes no liability for claims beyond the replacement value of our product proved to be defective.

Company Information:
1.Haiyang City Enfee Packing Co., Ltd, please remembers our company! We have our own blowing machines, coating machine, cutting machines; our workers are with good technology.
2. We export to many countries, so we have much experience in the exportation, and then we can give you good custom clearance services. This is very important, with this we can deal with some urgent things!
3. We have stable quality films, this is the potential advantage, quality is most important in competitive!
4. New product development: we can study and develop new products for you because we have the technical teams with more than 10-year experience in this line.
5 .Quick delivery time: we have many production lines, our workers have high quality, so we can produce your orders quickly, then make sure your delivery time.
Yuka / Haiyang City Enfee Packing Co.,Ltd
Skype: yukajiang
WeChat: yuka_jiang2012
WhatsApp/Cell: 0086-13406599207
yukaenfeepacking(at)163.com