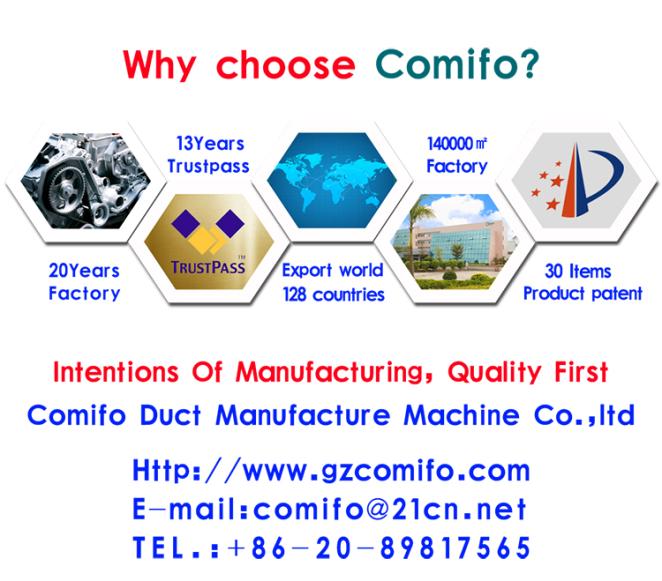 Specifications of Lock Former:
√ No adjustment for material 18-27ga (0.4-1.2mm)
√ Arc welded steel stand, heavy top plate
√ Roller material: GCr15
√ Roller shaft material: Thermal refined 45#
√ Transmission: V-belt
√ Control: Normal electric control
√ Motor : 1.5KW,
√ Speed: 26 FPM(9M/min)
RF-12DR
This 8-station lock former offers 6 forming positions, Pittsburgh and auxiliary double seam(ACME),right angle flange, drive cleat (size of 25mm) with slitter, as well as top mounted power flanger.

RF-08DR
This 6-station lock former offers 3 forming positions, including pittsburgh, right angle lock and power flanger. Customer can order another two sets of spare rollers for drive cleat (size of 16mm) or double seam(ACME) to replace the rollers of right angle lock without any difficulty.


RF-12M
RF-12M is featured of S cleat rollers. It has pittsburgh, double seam (ACME), as well as drive cleat (size of 28mm).

RF-08S/RF-12S (BUTTON LOCK)
Button Lock is the most popular lock former of HVAC workshop. The Button Lock roll former comes with "male" tooling on one side and "female" on the opposite side. A fast, effective way to rollform Male & Female Button Lock in one machine.

Model No. Thickness Range
RF-08S 0.4-0.8mm (22-30ga)
RF-12S 0.8-1.2mm (18-22ga)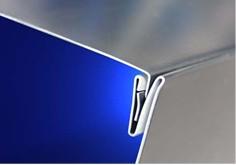 RF-08B
Snap Lock is a special lock former designed for round/oval pipe.
9-station machine which fabricate both male and female forms for reeves-type snap lock with thickness range of 22-31ga. Each lock is formed on flat sheets with no restriction on the diameter of the finished pipe. This type of lock is more air-tight with better seam.

RF-08D Standing S Cleat
It forms a shape that combines a conventional "S" cleat with a standing seam for greater strength and rigidity with thickness of 22ga. This seam is adaptable in fabrication of large trunk or branch lines in industrial and commercial heating and ventilating units. The designed integrity and quality construction of its 12-station configuration will provide years of trouble-free operation.