[Plant-derived Nano-type Lactic Acid Bacteria] Probio Shield
Lactic acid bacterium derived from traditional Japanese fermented food "Vegetable nano-type lactic acid bacterium SNK®"
Japanese traditional fermented food Sunkizuke-derived lactic acid bacteria with a very small particle size, but further dispersed to a size of less than 1 micron. In addition to being able to ingest a large number of bacteria with a small amount (more than 2 trillion cells per gram), it is highly stable against gastric acid and heat, and is expected to be used in a wide range of applications.

• Combine vegetable nano lactic acid bacteria compatible with green tea.
• Japan finest green tea powder, which was chosen to NO 1
• This product is a special blend of green tea that enhances balance and immunity.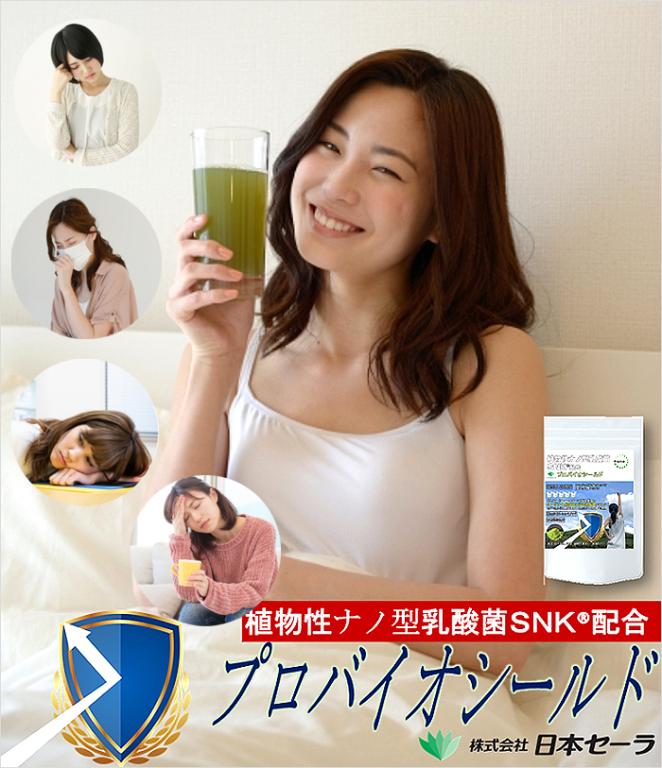 Organic green tea powder, dextrin, lactic acid bacteria (sterilization)
- Contains organic certified Japanese green tea -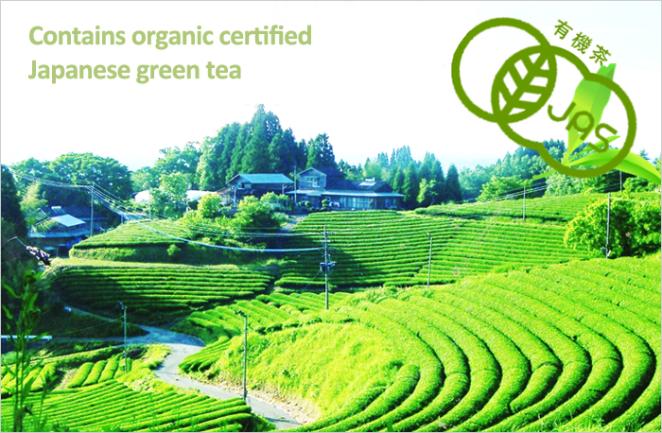 - Diet Effect and Skin Beauty -