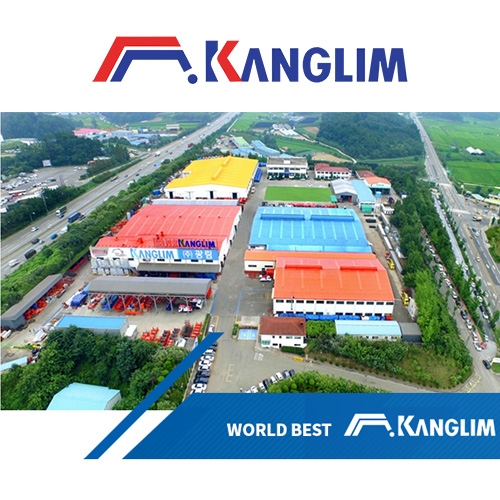 Kanglim initiates the development of various kinds of machines related to hydraulic technology for the better tomorrow. Since its foundation in 1979, Kanglim has produced cranes and special purpose vehicles for domestic and overseas markets using state-of-the-art hydraulic technology. Especially, Kanglim has continuously developed complete quality products such as truck-mounted cranes, special-purpose vehicles for electric works, fire trucks, rescue trucks, garbage compactors and major line of environmental vehicles equipments.

As well, by sharing Kanglim's experience and technology of 20-year Know-how in Research and Development with companies in overseas, Kanglim has been requested to become an international enterprise.

The achievement of Kanglim's dedication to the 'environment-friendly customer satisfaction and state-of-the-art technology' made Kanglim receives Awards of Industrial Medal of Honor, The Royal Swedish Order of the Polar Star and Presidential Citation from home and abroad.

The emphasis on new technology that is on the continued expansion to the fields of the equipments relating to environment, transportation, security and construction will lead Kanglim to offer more contribution as well as to become a highly innovative global enterprise.