Wireless Smart Home WIFI GSM Alarm System With TFT Touch Panel Security Alarm kit Product DescritionAndroid and IOS APP smart control WIFI 3G UMITS wireless home alarm security system with RIFD card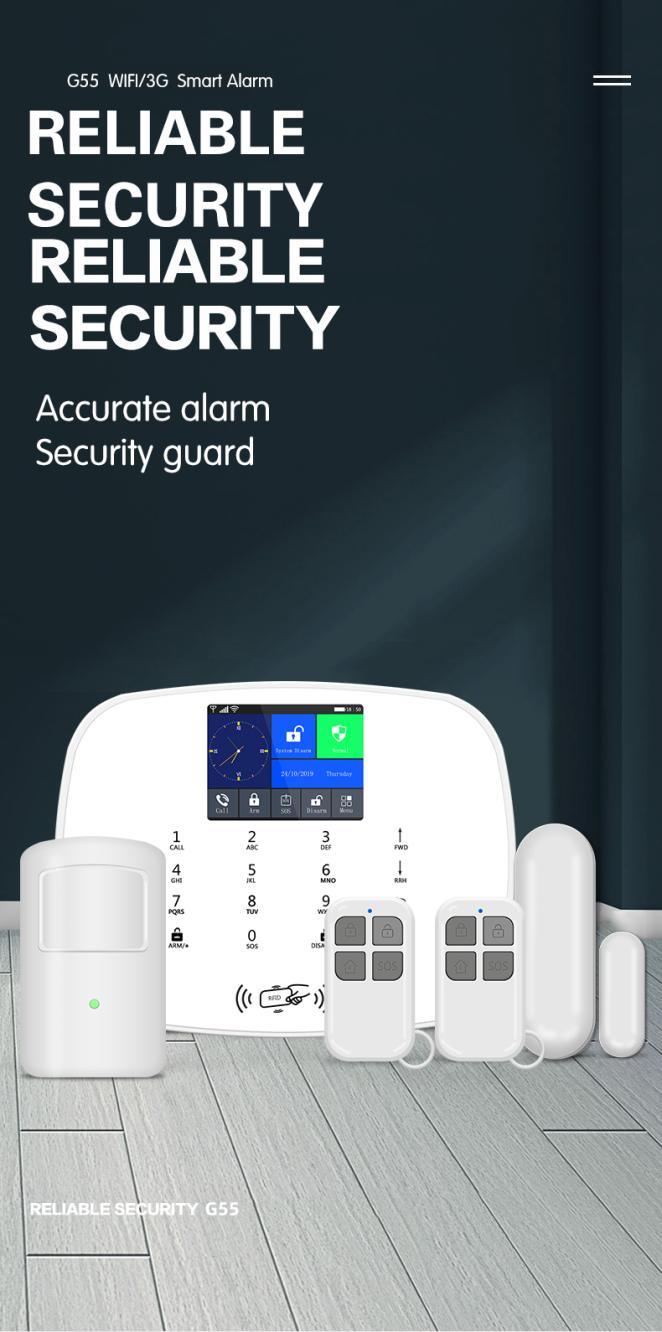 The TFT screen 2.4inches domestic/commercial burglar alarm system, combined with advanced GSM digital signal and network technology, integrated digital voice, remote control home appliance, SMS alarm etc. It has humanized control, automatic voice or SMS when alarm informing scene and access address. It is stable, reliable and safe, entire wireless transmission, easy to install. It also provide the intelligent judgment alarm area and control (kitchen, doors and Windows open, hall, balcony, corridor, electrical and so on). It is widely used in homes, factories, schools, shops, convenience stores, financial room, villa, residential area, etc.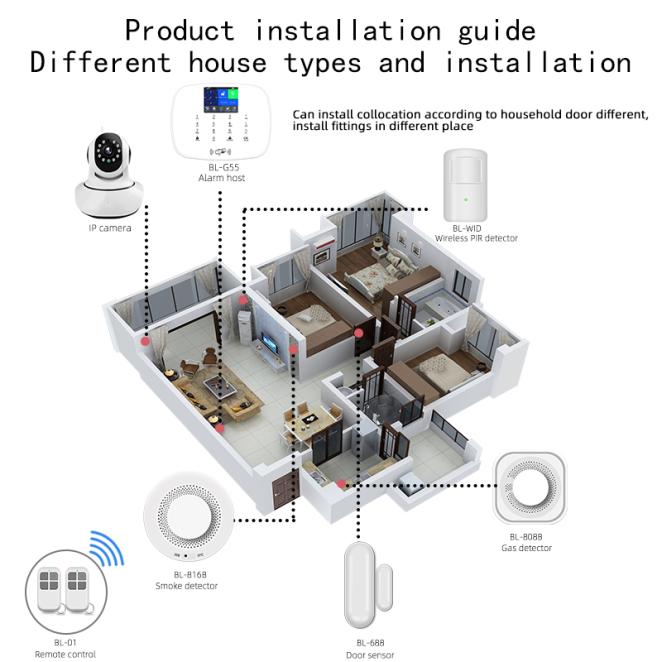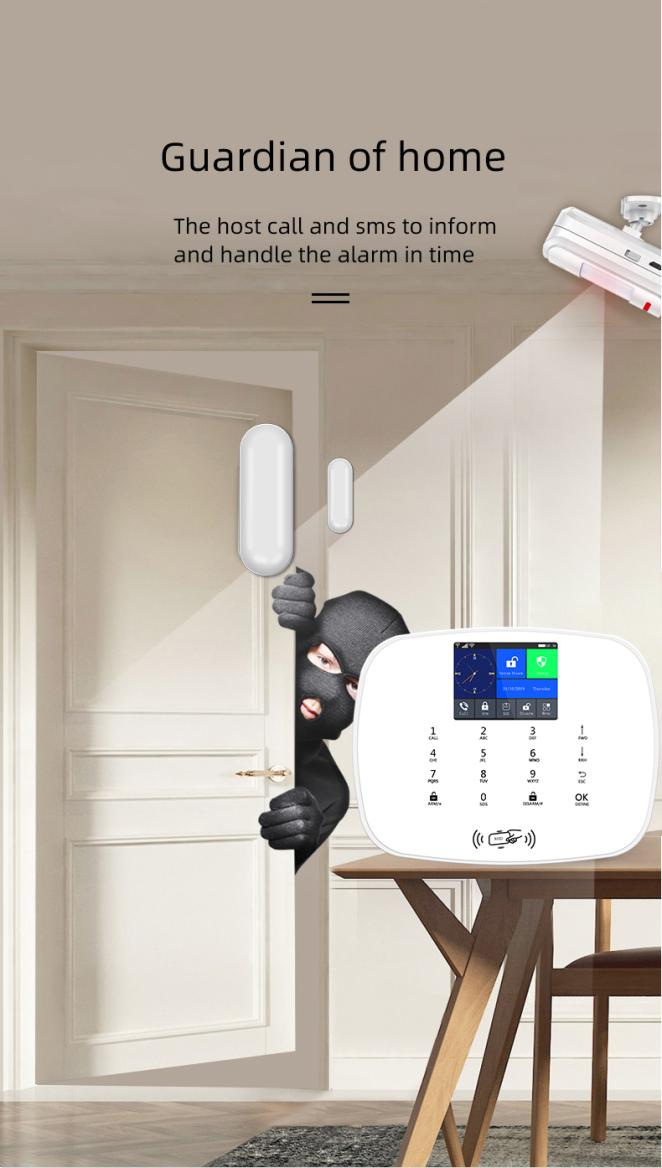 Product features
(1) . WIFI & 3G dual network alarm system, if WIFI network is unavailable, then alarm host work with 3G network
;(2). 2.4 inches TFT touch screen;
(3). With 88 wireless zones for connecting multi types sensors: such as wireless door/window sensor, wireless PIR sensor, wireless smoke detector, wireless gas leak sensor, SOS emergency button etc;
(4). Android and IOS APP remote control remote control to arm/disarm, parameter setting and accessory management;
(5) . Alert method: 5 SMS numbers, 5 call numbers;
(6). Support adding external IP camera, users can remote video monitoring via mobile phone APP to keep an eye on your home, office, shop or anywhere you need security;
(7). Support Chinese English German, Russian, Spanish, Polish, Italian, French 8 kinds of languages;
(8) . Timing arm/disarm function
;(9) . Come with 1 piece wired siren, can add external wireless siren;
(10). Support connecting RFID card;
(11). SMS notify users when AC power failure or recovery;
(12). With 1000mA lithium battery, support working about 48 hours if power was cut;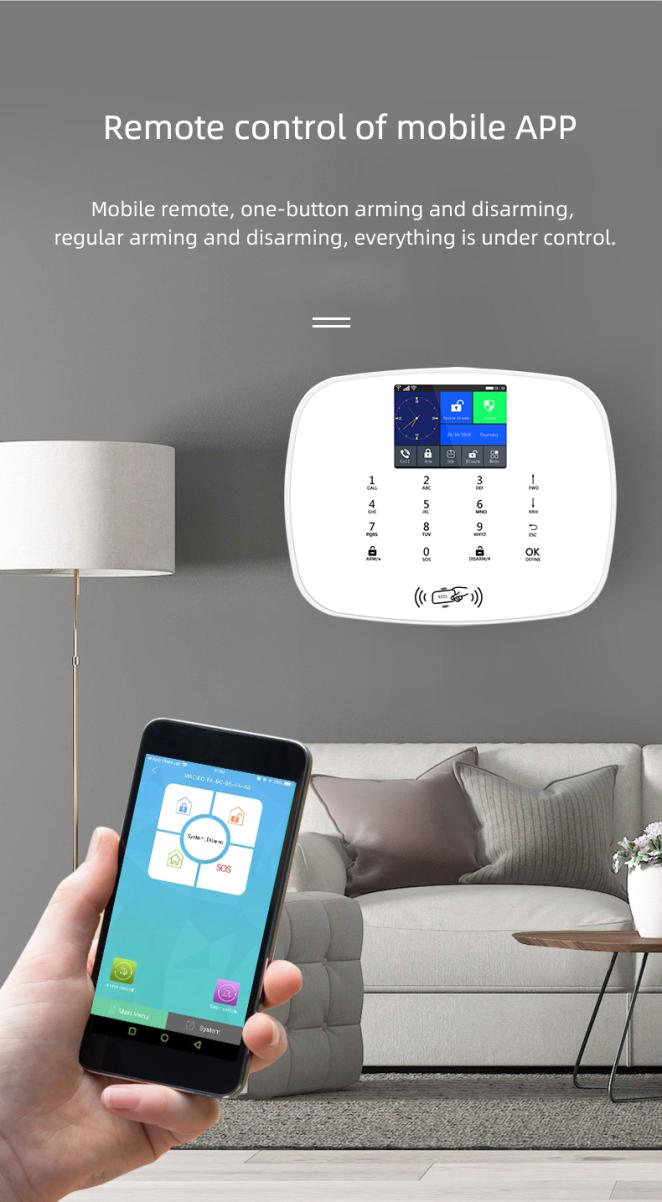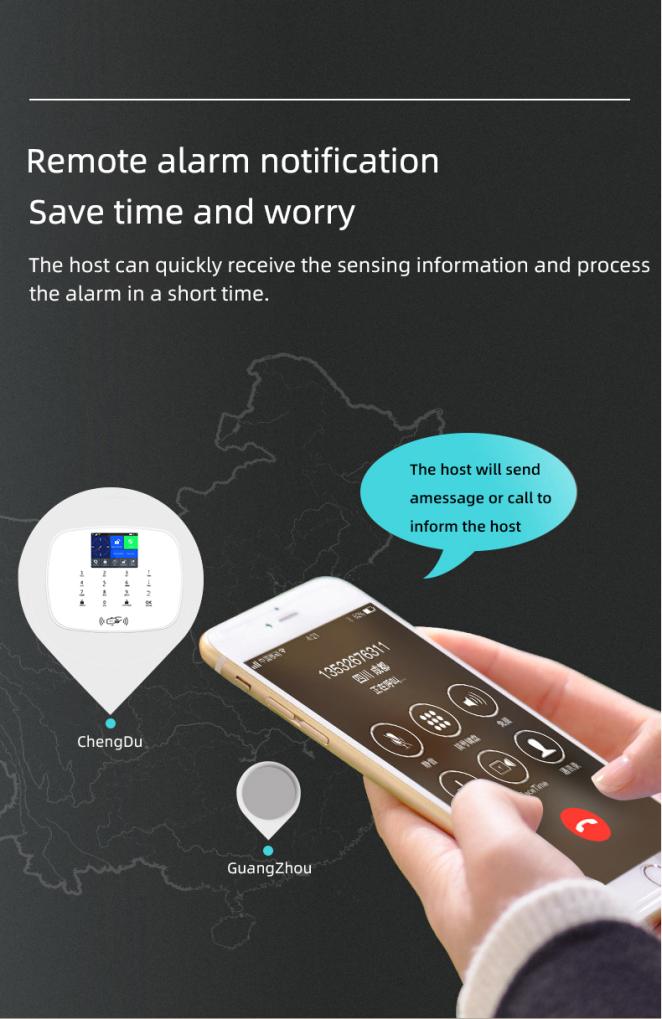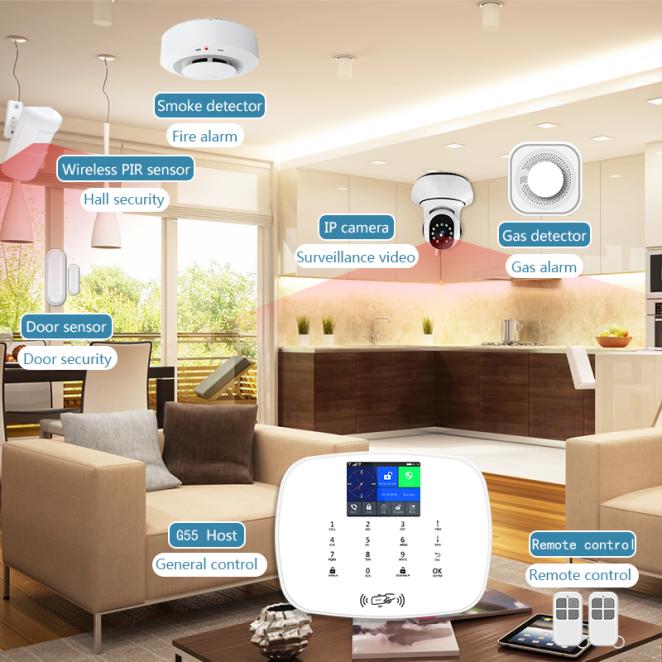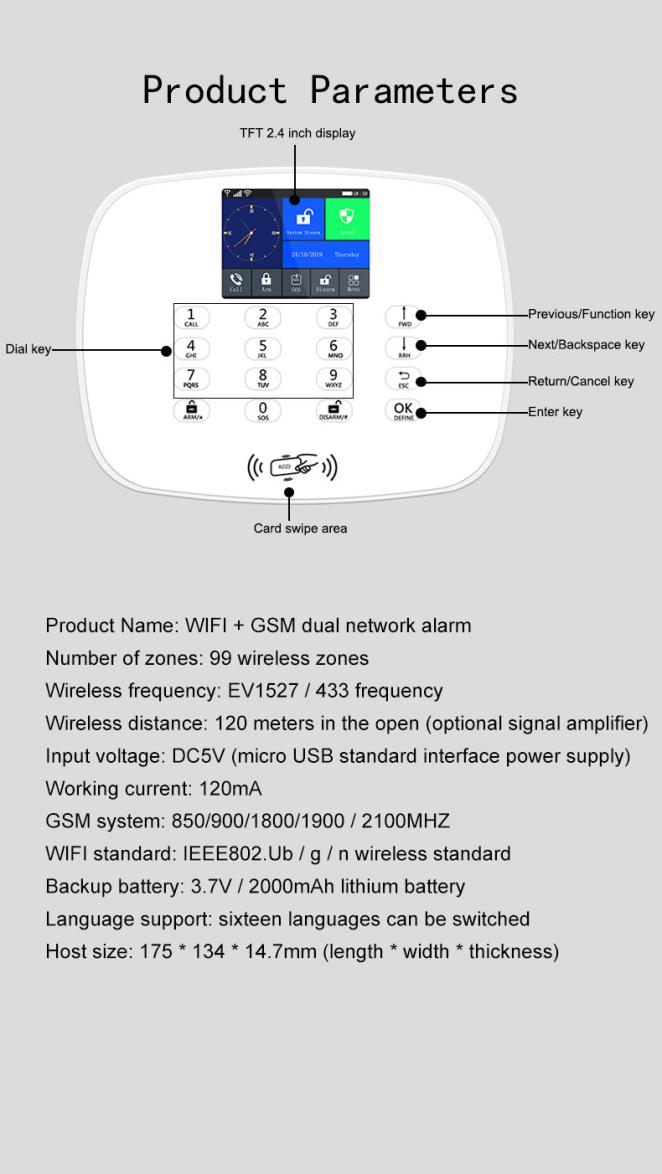 Optional Accessories:Wireless smart socket, smoke detector, gas leak detector, wireless PIR motion sensor, wireless door magnetic sensor, wireless remote controller, wireless siren, radio signal repeater, wrist panic emergency button etc.

Packaging & Shipping
1. Packaging Details: netural package
2. Delivery Detail: 3-5 working days after payment
Our Services
A. one year warranty
B. life-long technical support