1.Types Of Segmented Metallized Film
(1)Full Diamond Pattern Safety Film

(2)Full T-Pattern Safety Film

(3)Half T-Pattern Safety Film

2.Normal Film Width And Margin
| | | |
| --- | --- | --- |
| Diamond Pattern | T-Pattern | 1/2 T-Pattern |
| Width(mm) | Width(mm) | Width(mm) |
| 25/60 | 30 | 37.5 |
| 30/75 | 37.5 | |
| 35/85 | 50 | |
| 37.5/90 | 75 | |
| 40/100 | | |
| 45/120 | | |
| 50 | | |


3.Packing






(1)Film rolls are packed and heat-sealed in vacuum plastic bags with desiccants

inside.




(2)The bags are marked with type labels.




(3)The bags are packed in carton cases.
(4)The cartons are wrapped in wooden cases or reinforced carton.

(1)Metallized Film should be stored in its original package with tempertature
5~35ºC and humidty less than 85%RH before using.
(2)Metallized layer is easily oxidized when exposure to moisture.Therefore,the
film should be used as soon as possible when opened.
(3)With original sealed package,and stored as mentioned above,the storage time
can be as following:Al metallized film:12 months from the delivery date.Al/Zn Alloy
metallized film:As zinc is quite unstable,the storage period (from delivery date)
depends on the resistance of the film :≤10 Ω:6 months,10~30Ω:3 months ,≥30Ω:1
month.
5.Production Equipments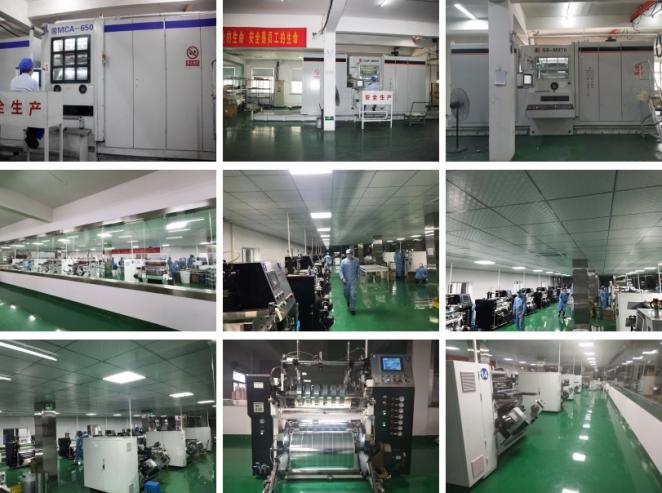 6.Quality Assurance Capability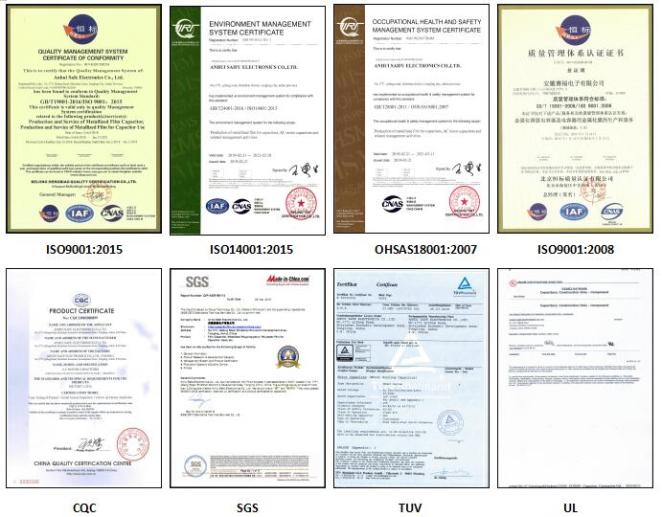 7.Honors Our Team Has Received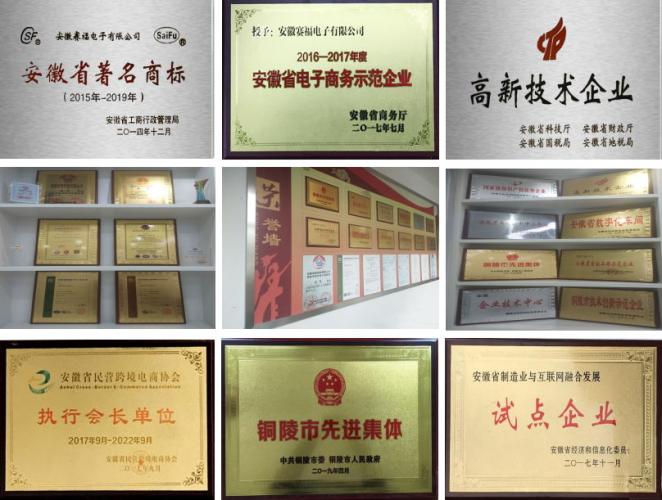 8.Our Team Activities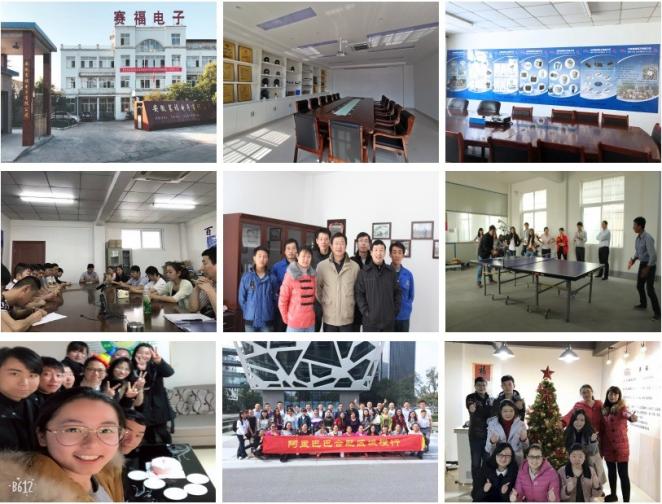 10.Our Advantages And Contact Information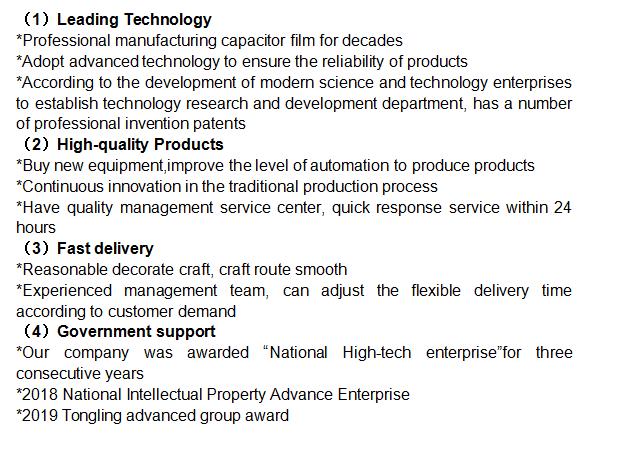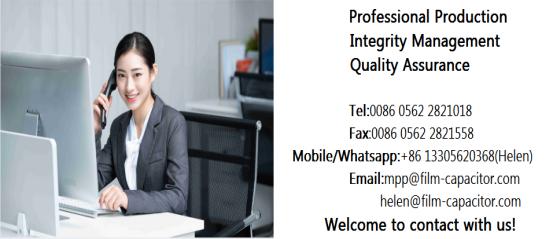 Build tomorrow's business with today's service!