High Pressure Suspension Grinding Mill
Application:
High-pressure suspension grinding mill is mainly used to the powder processing of mineral products in the industries of metallurgy, construction materials, chemical and mining. Etc. it can produce powder from various non-flammable and non-explosive mineral materials with mohs hardness below 9.3 and humidity below 6%, such as quartz, feldspar, calcite, talcum, barite, fluoride, Xircom, cinder, white lime, cement clinker, activated carbon, and so on.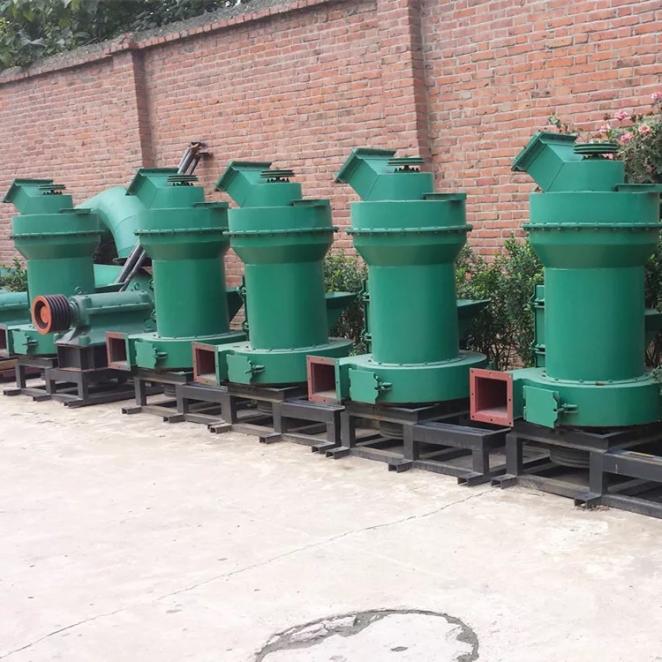 Features (compared with Raymond mill):
1. Special designed, above the plum flower frame, setting a pressure device weighted 1500kg-2000kg. The capacity increased by 10-30% under same power, the grinding pressure from grinding device to the material increased by 800-1500kgf, the fineness of final product can be up to 1000 mesh.
2. The machine is applicable to various kinds of materials, can be used for grinding all kinds of materials less than 9.3 mohs hardness.
3. The dedusting effect is completely up to national standards.
4. The grinding device adopts the high quality and efficient processing technology, multilevel seal guarantee the good sealing effect.
5. The change cycle of grinding roll and grinding rill is long; eliminating the disadvantages of centrifugal crusher that change cycle of vulnerable parts is short.
6. The grinding device use multilevel seal, the seal effect is good.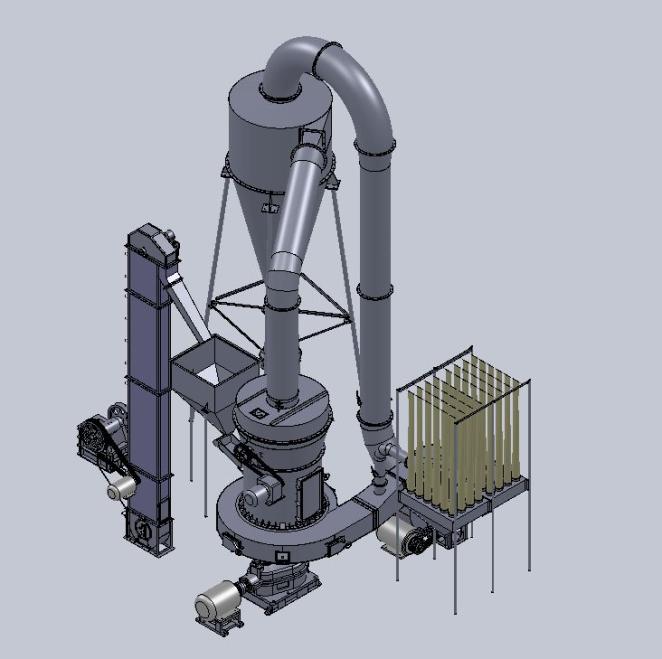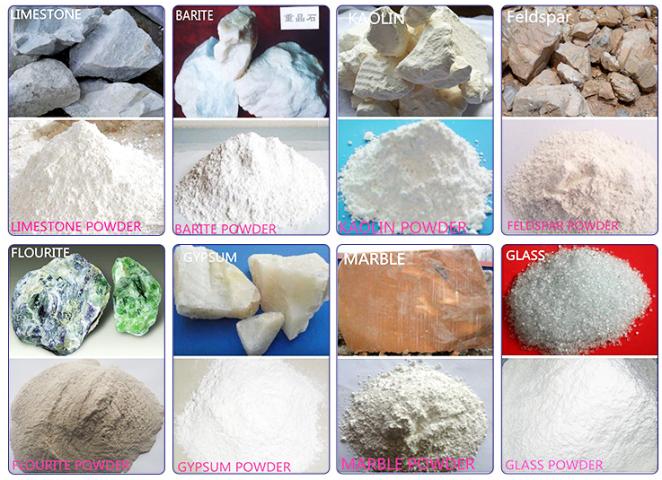 Technical Data:
Maximum Feed size(mm)

Output size(mm)

Capacity

(TPH)

Rotary speed(r/m)

Motor power(kw)

Dimension(m)

YGM65

<15

0.613-0.033

0.4-1.8

160

15

4.1*3.3*4.5

YGM75

<15

0.613-0.033

1-3

160

18.5

4.3*3.5*5.1

YGM85

<20

0.613-0.033

1.2-4.6

150

22

5.3*4.1*5.2

YGM95

<25

0.613-0.033

2.1-5.6

130

37

7.1*5.9*7.9

YGM130

<30

0.95-0.033

3-9.5

103

75

7.85*8*9.7

YGM160

<60

0.95-0.033

8-16

82

132

12.55*5.7*8.355