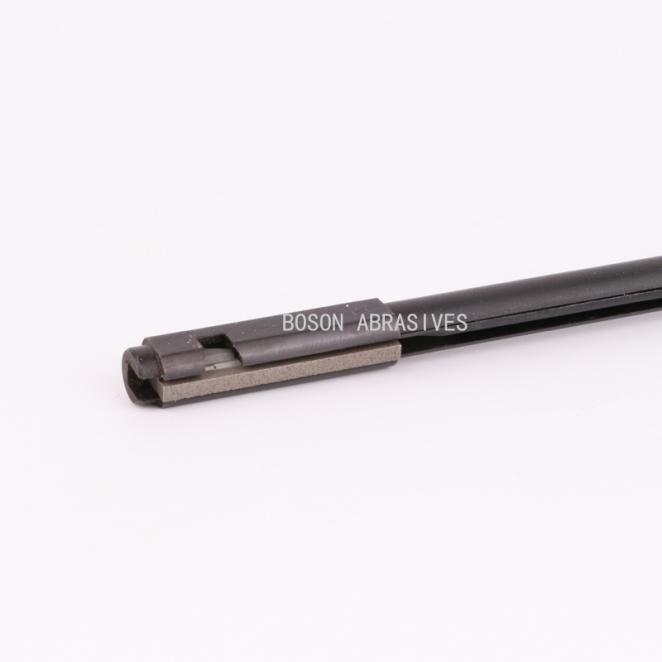 Boson Abrasives offer both Cubic Boron Nitride (CBN) and diamond honing stones. Our ability to supply diamond abrasives in a variety of grit sizes and bond configurations enables us to hone a variety of materials including hardened tool steels, steels of varying alloys, aluminum, titanium, bronze, brass, cast iron, stainless steel, and ceramics.

With over 20 years of honing experience in both of applications and manufacturing. Boson Abrasives offers Sunnen style honing stones (diamond and CBN ), mandrels, adapters, wedges, guides shoes for your Sunnen honing machines.

Sunnen Style Honing stones:
K3, K4, K5, K6, K8, K10, K12, K16, K20
L3, L4, L5, L6, L8, L10, L12, L16, L20, P20, P28,R28, H70, H50
Grit Size: Our Diamond or CBN Honing Stones are made with GRIT SIZE from D251 to D46 according to FEPA standard and Finer grit size also available on request.
Metal bond CBN Honing Stones are suitable for efficient honing of case hardened steel (approx.60+-2 HRC), high alloy steels, centrifugal cast coatings, titanium-aluminum alloys.
Metal bond Diamond Honing Stones are suitable for honing welded soft steels, cast iron (GG25 to GGG60), bronze, brass, and other non-ferrous heavy metals, Nikasil, LDS, APS, Ceramics and other wear-resistant coatings.
Machines: Designed used on SUNNEN, Nagel, Gehring, Kadia, Engis, Nissin, Fuji, Delapean, MAS and others.
Honing tools: Single-stone honing tools, Multi-stone honing tools, Honing Heads, Single Pass Honing Tools.