3-part differentiation of WBC,21 parameters+3 histograms
English interface,Operating simple
Automatic diluting,lyzing,mixing,rinsing and un-clogging
Automatically cleaning sampling probe
Built-in thermal recorder,optional external printer
whole blood and prediluted
hemolysis reagent without prussiate.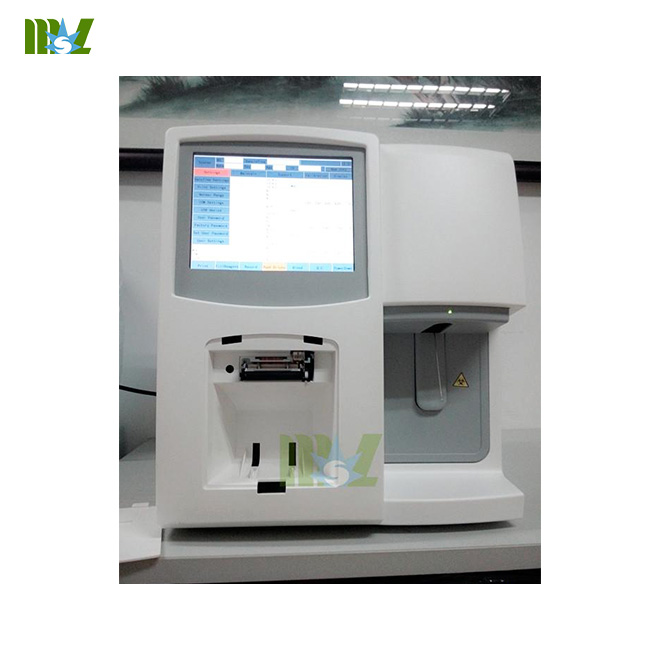 Measurement Parameters of hematology analyzer
RBC,MCV,HCT,RDW- CV,HGB,MCH,MCHC,PLT,MPV,PDW,PCT,WBC,
LYM#,LYM%,MID#,MID%,GRA#,GRA%,P-LCR,RDW-SD,
S-T(SAMPLE TEMPERATURE),
RBC,PLT,WBC HISTOGRAM
Principium:blood corpuscle:
Electrical impedance
haemoglobin: 546nm colorimetry
Sample volume whole blood 9.7ul
Peripheral Blood 20ul
Dilution ratio:
WBC/HGB 1/400.
RBC/PLT 1/40000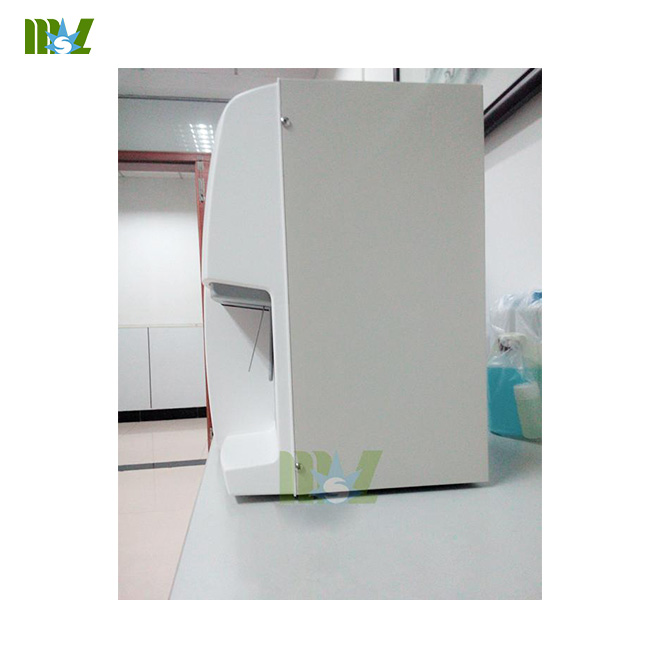 Other Information of hematology analyzer
Analysis rate:60 tests/hour.
Linear range:RBC<=2%HGB<=2% WBC<=2% PLT<=4% MCV<=1%.
Memory:>5000 tests results
Report:built-in thermal printer(optional external printer)
standard English report.
Dimensions:approx.340mm(D)*400mm(W)*360mm(H).
Weight:15Kg.