Fiber Laser Marking Machine Wiht Rotory Chuck for Ring or Bracelet Marking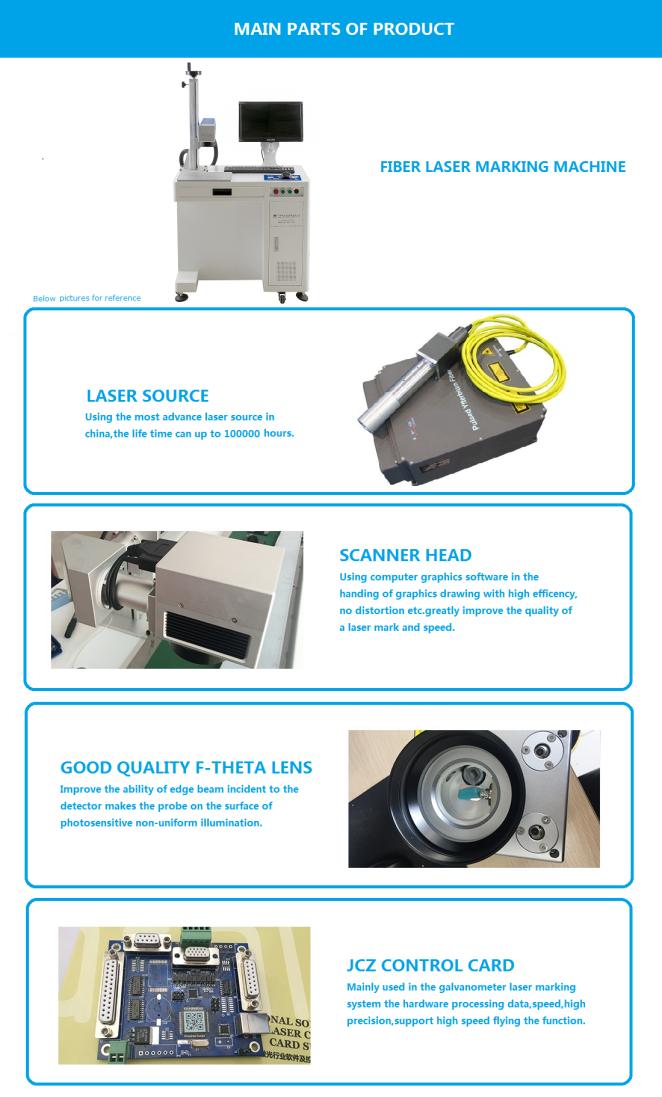 How can I choose the power of the fiber laser marking machine :
1. According to the marking area:
20w:100mmx100mm,175mmx175mm
30w:100mmx100mm,175mmx175mm,200mmx200mm
50w:100mmx100mm,175mmx175mm,200mmx200mm,250mmx250mm,300mmx300mm
2. According to the depth requet:
20w:0.2mm (depend on the materials)
30w:0.3mm(depend on the materials)
50w:0.5mm(depend on the materials)
Please noted that laser marking machine is not good at marking depth , if you want to get the effect depth you want , it will be need marking many times.
Applicable Industries:
The fiber laser is designed to provide highly effcient marking and engraving for a wide-range of industries. Such as:
- Automotive parts
- Telecom apparatus
- Electronic Parts
- Plastic key button
- Jewelry
- Instruments
- Sanitary ware
- Integrated circuits
Much more details, welcome to contact us:
Mobile/wechat : +86 13771114436
WhatsApp: +86 13921506853